Manufacturing Supervisor - Finishing/NDT Department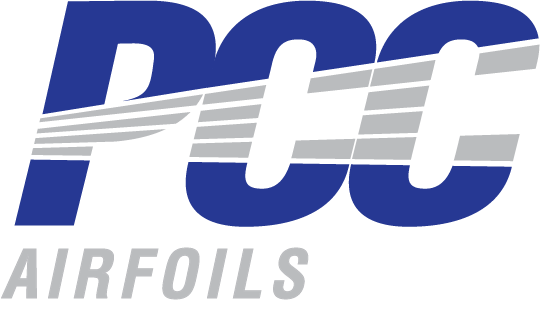 Precision Castparts Corp. is a worldwide, diversified manufacturer of complex metal components and products. It serves the aerospace, power, and general industrial markets. PCC is the market leader in manufacturing large, complex structural investment castings, airfoil castings, forged components, aerostructures and highly engineered, critical fasteners for aerospace applications.  In addition, the Company is the leading producer of airfoil castings for the industrial gas turbine market.  PCC manufactures extruded seamless pipe, fittings, forgings, and clad products for power generation and oil & gas applications; commercial and military airframe aerostructures; and metal alloys and other materials to the casting and forging industries.
PCC Airfoils, LLC, headquartered in Greater Cleveland, Ohio, is a world leader in the fast-paced, high-tech industry of investment casting.  Each of the thirteen (13) Airfoils' locations plays an integral part in the manufacture of blades, vanes and components for use in gas turbine engines.  PCC's parts are found on virtually all commercial & military aircraft, as well as, industrial gas turbine applications in the free world. 
The Airfoils Division is a wholly-owned subsidiary of Precision Castparts Corp, a Berkshire Hathaway Company.  The company currently has an overall sales volume of over $7 Billion, employing in excess of 34,500 individuals throughout 160 locations in the U.S. and worldwide.  PCC is seeking individuals with high personal and professional standards who will thrive in a fast-paced, goal oriented work environment.
The Douglas facility is located in south central Georgia approximately 65 miles north of the Florida state line. Douglas is centrally located between Macon, GA and Jacksonville, FL; approximately two hours drive from either city. Valdosta, GA is about one hour's drive away. Golf, tennis, fishing and hunting are popular outdoor activities.
PCC Airfoils, LLC is an Equal Opportunity Employer, making decisions without regard to race, color, religion, sex, sexual orientation, gender identity, national origin, veteran status, or disability.
Supervision of employees and departmental functions. Responsibilities are to succeed in achieving daily variable cost, productivity goals and production schedules while maintaining a safe work environment.
Responsible and accountable for communicating daily goals/priorities given by either the production coordinator supervisor, manufacturing manager or postings via shop communication boards to all personnel (salary/hourly)
Review work plans prior to shift start-up to ensure proper labor, equipment and material requirements as well as for the preceding shift
Ensure proper procedures are followed during all aspects of production for good process control and product quality.
Procures or arranges procurement of materials and tooling needed to meet schedule completion dates.
Works with Technical and Engineering personnel on new product development.
Maintains inventory of all perishable tools and measurement equipment: gauges, calipers, micrometers, etc.  
Check safety measures and 5S compliance to prevent injury to employees (includes housekeeping).
Coordinates work with other shifts and departments to meet departmental
needs.
Performs other duties, such as: cost reduction projects, drive yield improvements, and review goal sheets for accuracy.
Supervises 5 to 35 workers; maintains attendance records, vacation schedules
and personnel performance records; makes periodic reports to Manufacturing Manager concerning these reports, records, etc.
High school graduate. Prefer some college.
Five (5) years manufacturing or equivalent supervisory experience.
Errors could be costly. Extensive contact with direct reports. Detailed contact with Production Coordinator Supervisor, Coordinator and Manufacturing Manager. Exposed to some confidential data.
Continuous direct supervision of 5 – 35 employees.
Full Relocation is authorized for this position.