Sr. Account Administrator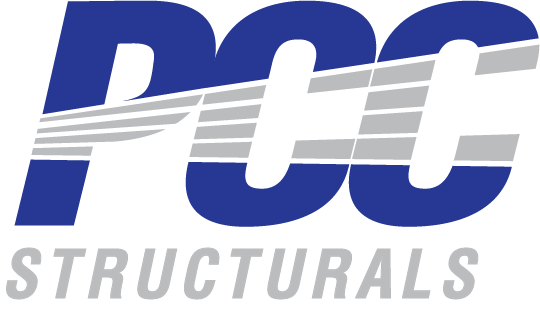 With more than 150 operations and about 22,000 employees worldwide, Precision Castparts Corp. is the market leader in manufacturing large, complex structural investment castings, airfoil castings, forged components, aerostructures and highly engineered, critical fasteners for aerospace applications. In addition, we are the leading producer of airfoil castings for the industrial gas turbine market. We also manufacture extruded seamless pipe, fittings, forgings, and clad products for power generation and oil & gas applications; commercial and military airframe aerostructures; and metal alloys and other materials for the casting and forging industries. With such critical applications, we insist on quality and dependability – not just in the materials and products we make, but in the people we recruit.
Headquartered in Portland, Oregon, this over 10 billion dollar company employs more than 29,500 people worldwide.  PCC has over 160 plants and has a presence in twenty-six states in the US and in over a dozen countries. PCC is relentless in its dedication to being a high-quality, low-cost and on-time producer; delivering the highest value to its customers and shareholders while continually pursuing strategic, profitable growth.
Effective early February 2016, Berkshire Hathaway, led by chairman and CEO Warren E. Buffett, acquired Precision Castparts Corp.
PCC Structurals specializes in nickel-based superalloy, titanium, stainless steel, and aluminum investment castings for aerospace, land-based turbine, medical, military armament, and many other applications. Our division's emphasis on high-quality, low-cost, and timely delivery has enabled it to become the leading supplier of structural investment castings worldwide.
PCC Structurals Division office is located in Clackamas Oregon.
Provide assistance to Account Manager(s) in the areas of internal and external customer support. Handle day to day administration of existing parts and orders. Communicate with customer representatives to ensure good working relationships are maintained and customer requirements are fulfilled. Primary responsibility for certain administrative accounts.
PRINCIPAL ACCOUNTABILITIES:
Quotations:
1.Initiate all quotations into the PCC estimating system and follow up throughout the process to ensure timely response.
2.Quote repeat business.
3.Assist the Account Manager(s) in the preparation of the quote for new business.
4.Prepare cost proposals and pricing strategies.
Purchase Orders/Order Entry:
1.Ensure all customer orders are entered in a timely manner and are accurately maintained.
2.Resolve questions or problems associated with customer purchase orders.
3.Ensure timely staff review and acknowledgment to customer representatives.
Engineering Changes:
1.Initiate ROC's into PCC's internal system and track throughout the process to ensure timely response.
2.Review ROC comments for impact on price, delivery and specifications.
3.Correspondence and status to customer on ROC's submitted-coordinate purchase order coverage with customer for items incorporated.
Customer Account Relationships:
1.Interface with Manufacturing, Planning, Engineering and Quality personnel to ensure customer and customer requirements are satisfied.
2.Daily telephone contact with customers regarding price, status and delivery of existing parts.
3.Attend meetings to clarify customer requirements and requests on new orders and to assist in resolving problems that come up on existing orders.
4.Participate in customer visits.
5.Visit customers as necessary.
6.Be responsible for all aspects of sales related customer service on accounts assigned. Full responsibility for assigned accounts, with guidance provided by Account Managers when necessary.
Account Manager Support:
1.Ensure customer requirements are fulfilled when the Account Manager(s) are out of the office.
Miscellaneous:
1.Provide help to Account Manager(s) with forecasting issues as needed.
2.Monitor Account Manager activities to determine which tasks and work assignments could be performed by Account Administrator or converted to computer systems.
1.Bachelors degree (business or technical discipline preferred, or 4 years of equivalent casting experience required.
2.Working knowledge of PCC's systems, process, product and customers or 2 years of related experience in sales desired.
3.Ability to organize and lead small group meetings with both PCC staff and customers required.
4.Minimum of 1 years experience calling on Original Equipment Manufacturing accounts desired.
All qualified applicants will receive consideration for employment without regard to race, color, religion, sex, sexual orientation, gender identity, national origin, disability, or status as a protected veteran.
This requisition is closed to applications.