Supply Chain Manager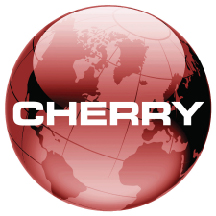 With more than 120 operations and about 20,000 employees worldwide, Precision Castparts Corp. is the market leader in manufacturing large, complex structural investment castings, airfoil castings, forged components, aerostructures and highly engineered, critical fasteners for aerospace applications. In addition, we are the leading producer of airfoil castings for the industrial gas turbine market. We also manufacture extruded seamless pipe, fittings, forgings, and clad products for power generation and oil & gas applications; commercial and military airframe aerostructures; and metal alloys and other materials for the casting and forging industries. With such critical applications, we insist on quality and dependability – not just in the materials and products we make, but in the people we recruit.
Headquartered in Portland, Oregon, this over 10 billion dollar company employs more than 20,000 people worldwide.  PCC has over 120 plants and has a presence in twenty-six states in the US and in over a dozen countries. PCC is relentless in its dedication to being a high-quality, low-cost and on-time producer; delivering the highest value to its customers and shareholders while continually pursuing strategic, profitable growth.
Effective early February 2016, Berkshire Hathaway, led by chairman and CEO Warren E. Buffett, acquired Precision Castparts Corp.
PCC Fasteners offers comprehensive product lines that cover virtually every aerospace fastening application, we produce fasteners, precision components, tooling, and engineered system solutions for the automotive, defense, industrial machinery, and other performance-driven markets
PCC Fasteners products' manufacturing operations are spread over four continents, forming a network of industry-leading companies, which enables our customers to utilize our experience and deep product knowledge wherever they need it. Embedded in a culture of continuous improvement, our assets and industry leadership insure that we will consistently deliver our customers the best value in the markets we serve
Cherry Aerospace is a global leader in the design and manufacture of multi-piece fastening systems for the aerospace industry. The Cherry® name is synonymous with aerospace rivets, and the CherryMax® line of rivets is the most widely-used in the industry.
The Cherry® brand dates back to 1940 when Cherry Rivet Company introduced easily-installed blind fasteners, which were quickly adopted as an aerospace industry standard. Operating out of a 286,000 square foot facility in Santa Ana, California, Cherry's full line of products includes blind rivets, blind bolts, rivet-less nut plates, shear pin fasteners, temporary fasteners, and installation tools.
All Cherry products are available from a large number of distributors, including locations in the United States, Australia, Canada, China, Czech Republic, Dubai, France, Germany, Italy, Japan, Mexico, Poland, Puerto Rico, Singapore, Spain, Switzerland, and the United Kingdom.
In 2016, SPS Technologies Santa Ana began the consolidation into Cherry Aerospace. SPS Technologies, Santa Ana specializes in the development and manufacture of fastener assemblies including nut plates, channel nuts, panel fasteners, studs and inserts, and self-retaining bolts for commercial and military applications. The consolidation combines the synergy of two fastener organizations to create a best-in-class facility.
The Supply Chain Manager is responsible for overall development and performance of Supply Chain related functions including: purchasing with a focus on OSP (outside processing), receiving, production control, supply chain KPIs, tactical daily support of operations, and support to the director of supply chain. As a Leader in the plant, this individual will be responsible for driving and implementing strategy while developing a strong team culture in the Supply Chain Organization.
• Secures quotes through sourcing and negotiations from qualified suppliers of necessary materials to obtain most favorable cost terms and services to meet production plan
• Through discretion and independent judgment, identifies cost saving and sourcing opportunities to assure supplier adherence to cost, on-time delivery, and quality
• Monitor and evaluate supply chain activities including controlling supplier selection
• Initiate, valuate, and track supplier cost, quality, and delivery
• Develop invitations to bid and administer bidding process for use in supplier selections
o Primarily OSP operations
o Both to support offloads due to internal capacity constraints as well as long term partnerships serving standard outside operations
• Assist onsite inventory management
o Cycle counting
o Wall to wall physical inventory
o FIFO inventory withdrawal
o Excess and obsolete inventory disposition
• Develop and utilize metrics to drive continuous improvement for both internal and external functions
o on time delivery, vendor service levels
o purchase order maintenance, inventory management, OSP queues
• Manage direct reports
o establish schedule, provide support, cross train, develop employees' skills
o delegate to direct reports or teams with direct reports to accomplish goals
• Work with other directors/managers to coordinate and align operations and activities
• Support the director of supply chain to develop and maintain supplier and material spend databases
• Ensure that supply chain personnel comply with the policies and procedures of the company including various safety, ethics, quality and SOX requirements
• Drive 6s (safety, sort, set, shine, standardize, sustain) shop floor improvements within supply chain scope of responsibility (receiving, OSP, inventory, tool crib, shipping, packing)
• Performs other duties as necessary
A. Required:
• Familiarity with procurement metrics and ERP systems
• Demonstrated accomplishments related to sourcing decisions
• 2-4 years of supply chain related experience
• Bachelor's Degree (BA/BS or equivalent)

B. Desired:
• 5-7 years of progressive procurement experience
• Experience in a leadership role
• Aerospace machining and secondary processing experience
• Supervisory experience leading teams; Performance management skills.
• Capable of working effectively with minimal direction and supervision.
• Possess excellent problem solving and organizational skills.
• Solid, overall business acumen and a strong mindset for continuous improvement.
• Attitude of 100% compliance with all company and regulatory requirements.
• Ability to write routine reports and correspondence.
• Ability to speak and present effectively before groups of employees of the organization through excellent written, verbal, and presentation skills
• Ability to compute rate, ratio, and percent and to draw and interpret bar graphs.
• Ability to solve practical problems and deal with a variety of concrete variables in situations where only limited standardization exists.
• Ability to interpret a variety of instructions furnished in written, oral, diagram, or schedule form.
• Strong attention to detail.
• Knowledge of raw materials, production processes, quality controls, costs, and sources of supply for aerospace fastener products
• Able to keep team members well informed and to draw on other's expertise when required including via cross functional departments
• Motivate, develop, and direct people as they work, identifying the best people for the job
• Consider costs and benefits of potential actions to drive decision making
• Must be able to establish and communicate clear priorities to subordinates and to influence behavior through rational thinking
• Strong personal computer skills (including word processing and spreadsheet software skills – heavy emphasis on Excel)
• Knowledge and experience utilizing ERP platforms for day-to-day transactions
• Knowledge of management principles involved in strategic planning and forecasting including people, material, and equipment resource allocation and production methods
• Ability to draw on past experience and judgment to conduct make/buy sourcing and supply chain analyses based on RFQ and engineering documentation
• Experience negotiating with small to midsize local vendors
• Experience interacting with executive level management
• Ability to interpret and translate high pressure situations from senior leadership into actionable plans necessary to accomplish a challenging objective
• Experience maintaining MRP supply chain parameters impacting various purchasing/planning activity
All qualified applicants will receive consideration for employment without regard to race, color, religion, sex, sexual orientation, gender identity, national origin, disability, or status as a protected veteran.
This requisition is closed to applications.