Sr. Quality Engineer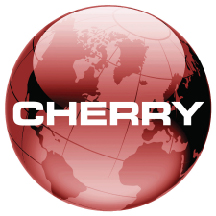 With more than 120 operations and about 20,000 employees worldwide, Precision Castparts Corp. is the market leader in manufacturing large, complex structural investment castings, airfoil castings, forged components, aerostructures and highly engineered, critical fasteners for aerospace applications. In addition, we are the leading producer of airfoil castings for the industrial gas turbine market. We also manufacture extruded seamless pipe, fittings, forgings, and clad products for power generation and oil & gas applications; commercial and military airframe aerostructures; and metal alloys and other materials for the casting and forging industries. With such critical applications, we insist on quality and dependability – not just in the materials and products we make, but in the people we recruit.
Headquartered in Portland, Oregon, this over 10 billion dollar company employs more than 20,000 people worldwide.  PCC has over 120 plants and has a presence in twenty-six states in the US and in over a dozen countries. PCC is relentless in its dedication to being a high-quality, low-cost and on-time producer; delivering the highest value to its customers and shareholders while continually pursuing strategic, profitable growth.
Effective early February 2016, Berkshire Hathaway, led by chairman and CEO Warren E. Buffett, acquired Precision Castparts Corp.
PCC Fasteners offers comprehensive product lines that cover virtually every aerospace fastening application, we produce fasteners, precision components, tooling, and engineered system solutions for the automotive, defense, industrial machinery, and other performance-driven markets
PCC Fasteners products' manufacturing operations are spread over four continents, forming a network of industry-leading companies, which enables our customers to utilize our experience and deep product knowledge wherever they need it. Embedded in a culture of continuous improvement, our assets and industry leadership insure that we will consistently deliver our customers the best value in the markets we serve.
Cherry Aerospace is a global leader in the design and manufacture of multi-piece fastening systems for the aerospace industry. The Cherry® name is synonymous with aerospace rivets, and the CherryMax® line of rivets is the most widely-used in the industry.
The Cherry® brand dates back to 1940 when Cherry Rivet Company introduced easily-installed blind fasteners, which were quickly adopted as an aerospace industry standard. Operating out of a 286,000 square foot facility in Santa Ana, California, Cherry's full line of products includes blind rivets, blind bolts, rivet-less nut plates, shear pin fasteners, temporary fasteners, and installation tools.
All Cherry products are available from a large number of distributors, including locations in the United States, Australia, Canada, China, Czech Republic, Dubai, France, Germany, Italy, Japan, Mexico, Poland, Puerto Rico, Singapore, Spain, Switzerland, and the United Kingdom.
In 2016, SPS Technologies Santa Ana began the consolidation into Cherry Aerospace. SPS Technologies, Santa Ana specializes in the development and manufacture of fastener assemblies including nut plates, channel nuts, panel fasteners, studs and inserts, and self-retaining bolts for commercial and military applications. The consolidation combines the synergy of two fastener organizations to create a best-in-class facility
While upholding the highest standards in compliance with Safety and Quality, the Senior Quality Engineer will be part of a team responsible for improving the Cherry Business Quality System, reducing defects and leading the organization to a "Zero Defect Tolerance" by utilizing the PCC Toolbox including Six Sigma and Lean. With focus on Customer Satisfaction, the Senior Quality Engineer will implement best quality practices, drive continuous improvement and ensure compliance with
the PCC policies.
1.Leads change through demonstrated leadership skills such as teamwork and effective communication.
2. Actively partners with Operations in quality planning, support of production goals, inspection and testing, documentation improvement and control, and shipment of quality products and services.
3. Works with the Engineering team on new development programs and problem solving projects to accelerate effective results.
4. Conducts purchase order reviews to ensure quality clause and requirements are met.
5. Conducts training and verifies training effectiveness of Quality Personnel.
6. Provides support, training and leadership in quality systems, root cause determination, risk identification and management and process control including AQS techniques, DOE, FMEA, and SPC.
7. Develops and improves Quality procedures, including work instructions used in the Laboratory and other inspection areas.
8. Performs internal audits; issues and manages corrective actions to closure and verifies effectiveness.
9. Facilitates and participates in problem solving and root cause analysis.
10. Participates in Nadcap audit preparation (Material Testing, Heat Treat and Chemical Processing).
11. Performs trend analyses for supplier and customer returns, scrap and rework, and first time yield. Identifies the opportunities for improvement and is an active contributor to the solutions.
12. Conducts supplier audits, performs trend analysis and makes recommendations for improvement.
13. Knowledge and understanding of the continuous improvement process and practical tool application.
14. Complies with all environmental safe practices and regulations. Reads all MSDS' and possesses thorough knowledge of all oil and chemical labeling and
storage requirements.
15. Performs other related duties as assigned or requested.
Bachelor's degree or equivalent experience
and certifications.
 Strong analytical skills and action-oriented.  Working knowledge of technical drawings
Problem solving tools, i.e. Cause and Effect Diagrams, 5 Whys, A3s, 8Ds.
Working knowledge of measurement systems and use of Inspection equipment; micrometer, caliper, comparator, hardness tester, automated inspection equipment.
Computer proficiency, i.e. MS Office
 Statistical Software, i.e. Minitab
Tech