Data Systems Architect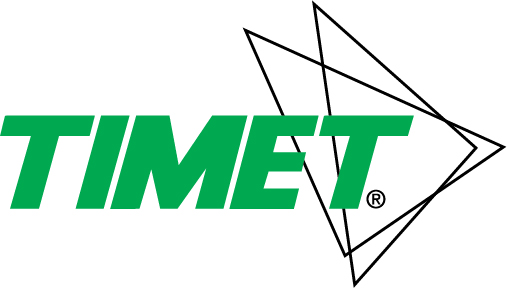 With more than 120 operations and about 20,000 employees worldwide, Precision Castparts Corp. is the market leader in manufacturing large, complex structural investment castings, airfoil castings, forged components, aerostructures and highly engineered, critical fasteners for aerospace applications. In addition, we are the leading producer of airfoil castings for the industrial gas turbine market. We also manufacture extruded seamless pipe, fittings, forgings, and clad products for power generation and oil & gas applications; commercial and military airframe aerostructures; and metal alloys and other materials for the casting and forging industries. With such critical applications, we insist on quality and dependability – not just in the materials and products we make, but in the people we recruit.
Headquartered in Portland, Oregon, this over 10 billion dollar company employs more than 20,000 people worldwide.  PCC has over 120 plants and has a presence in twenty-six states in the US and in over a dozen countries. PCC is relentless in its dedication to being a high-quality, low-cost and on-time producer; delivering the highest value to its customers and shareholders while continually pursuing strategic, profitable growth.
Effective early February 2016, Berkshire Hathaway, led by chairman and CEO Warren E. Buffett, acquired Precision Castparts Corp.
Titanium Metals Corporation (TIMET) is one of the world's largest fully integrated titanium producers. Since 1950, TIMET has been leading the industry in mill and melted products, supplying nearly one-fifth of the world's titanium. We convert rutile ore into sponge; melt and refine ingot and slab; and manufacture mill products.
TIMET has a global network of service centers supported by its six primary melting or mill facilities in Henderson, Nevada; Toronto, Ohio; Morgantown, Pennsylvania; Witton, England; Waunarlwydd, Wales; and Ugine, France.
With products ranging from sophisticated high temperature alloys used in jet engines, to advanced corrosion resistant alloys used in the chemical industry, TIMET's reach spans the breadth of the titanium applications, and has the technical depth to support developments across a wide range of applications. TIMET's fully integrated supply chain, dedicated research facilities, and decades of experience make us the partner of choice for titanium.
This position will be remote, reporting into our divisional office out of Pittsburgh, Pennsylvania.
The Data Systems Architect role is responsible for designing and developing robust stand-alone analytics support solutions (databases, procedures, consumer-facing content provision) and for delivering the data architecture and data processing components of wider software application development initiatives. The role will provide technical expertise to the Data and Analytics teams. A key focal point for this role will be to continue the development and extension of existing SQL Server data platform components. This role is expected to take an active role in promulgating the design and implementation of cloud-based Data Lake platforms. The Data Systems Architect employs a multi-disciplinary approach, using a wide combination of business process knowledge, data ingestion and integration design, server infrastructure, data warehousing, BI reporting, data visualization, statistics, and machine learning, in order to architect the company data ecosystem and maximize the business value of insights derived from data.
Ensure that the data warehouse architecture is closely aligned with key business strategies and provides immediate and incremental value towards those goals.
Ensure that data models are developed and applied in a manner that supports both tactical (short-term) and strategic (1-3-5 year) goals.
Review and approve new data models that support BI reporting.
Partner with key business stakeholders, BI developers, data engineers, data analysts, and data scientists to ensure various data profiles and use-cases are effectively implemented within the architecture.
Partner with business unit leadership to provide strategic recommendations to maximize the value of information assets via their creation and use.
Identify and maintain best practices for BI reporting pipelines.
Work with subject matter experts across various departments to build a company-wide map of data assets.
Support data governance initiatives to ensure the data ecosystem is optimized and tightly integrated with data quality, master data, and digital minimum standard objectives.
Work with project managers and consultants to vet data integration and analytics proposals.
Bachelor's degree in computer science, information systems or a related study (or equivalent project-related experience).
Minimum 5 years of experience in data modeling/data architecture, data integration, and data quality
Minimum 3 years of experience in Project Life Cycle Management
Minimum 3 years of experience architecting and implementing data projects in IaaS/PaaS/SaaS environments
Additional experience in manufacturing desirable
Demonstrated experience designing and developing highly scalable cloud-based architecture
Solid experience creating Architecture Blueprints and Design Documents
Experience in supporting large applications in production with strong debugging skills required
Highly motivated, independent, and innovative
Demonstrated ability to toggle between big picture thinking versus fine-grained attention to detail
Strong written and verbal communication skills
Fluency in SQL languages
Experience in data engineering, BI Development, and data architecture
Proficiency designing both logical and dimensional data models
Fluency in a scripting language (Python, R, etc.)
Proficiency automating data pipelines using big data frameworks
Experience ingesting sensor or time-series data at scale
Thorough understanding of data and analytics platforms and services on Azure or AWS
Up to 15% travel including international travel
All qualified applicants will receive consideration for employment without regard to race, color, religion, sex, sexual orientation, gender identity, national origin, disability, or status as a protected veteran.