Maintenance Tech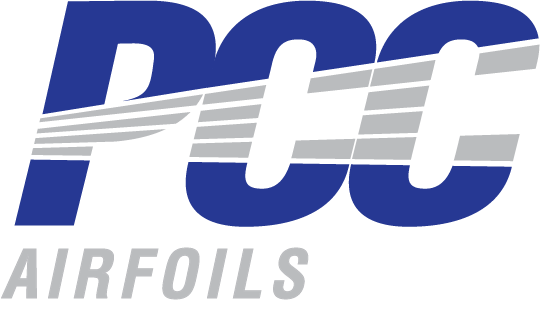 With more than 150 operations and about 22,000 employees worldwide, Precision Castparts Corp. is the market leader in manufacturing large, complex structural investment castings, airfoil castings, forged components, aerostructures and highly engineered, critical fasteners for aerospace applications. In addition, we are the leading producer of airfoil castings for the industrial gas turbine market. We also manufacture extruded seamless pipe, fittings, forgings, and clad products for power generation and oil & gas applications; commercial and military airframe aerostructures; and metal alloys and other materials for the casting and forging industries. With such critical applications, we insist on quality and dependability – not just in the materials and products we make, but in the people we recruit.
Headquartered in Portland, Oregon, this over 10 billion dollar company employs more than 29,500 people worldwide.  PCC has over 160 plants and has a presence in twenty-six states in the US and in over a dozen countries. PCC is relentless in its dedication to being a high-quality, low-cost and on-time producer; delivering the highest value to its customers and shareholders while continually pursuing strategic, profitable growth.
Effective early February 2016, Berkshire Hathaway, led by chairman and CEO Warren E. Buffett, acquired Precision Castparts Corp.
PCC Airfoils, LLC is a wholly owned subsidiary of Precision Castparts Corp.  In 2016, Berkshire Hathaway acquired Precision Castparts Corp. The Airfoils Division manufactures complex highly technical investment castings for turbine engine applications used in commercial jet engines, military jet engines, helicopters and industrial gas turbines.  Current aerospace trends have placed a premium on engine performance and fuel efficiency; and since performance and fuel efficiency both increase as the gas temperature inside the engine increases – this has created a need for complex aerodynamic turbine airfoils that operate at higher service temperatures
.
Mold Masters, is a wholly-owned subsidiary of Precision Castparts Corp. and is located in the Greater Cleveland, Ohio area. We are a world-leading supplier to all of the PCC Airfoils, LLC foundries. Mold Masters Pattern facility play's an integral part in support of the fast paced, high-tech industry of Investment casting for military and commercial turbine blades /vanes for aircraft and land-based turbines. This pattern making facility is 90,000 Sq. Ft. and employees over 200 team members. We are the Airfoils Division's Wax Center of Excellence; we have 34 manual injection presses and 6 automated injection cells along with 5 automated pinning robots and will soon add an automated mold dip cell. We are a 24 hour/5 day a week operation which works Saturdays on a voluntary basis when the schedule supports overtime to be worked.
Perform maintenance operations on plant facilities and all production equipment. Move equipment within the facility, including all electrical, hydraulic and pneumatic connections. As necessary, manufacture special machine guards, fixtures, etc. Perform preventive maintenance on all production equipment according to schedule.
General Electrical Wiring

Equipment Troubleshooting and Repair

Carpentry

Plumbing

Preventative Maintenance on Plant Equipment

Forklift Operation
A high school diploma or equivalent.
Various physical requirements including climbing      and lifting

Must be able to operate fork lift truck

General knowledge of tools

Excellent mechanical aptitude

Injection Molding Machine experience a plus

Excellent attendance record

Driver's License

Willing to work overtime when required
All qualified applicants will receive consideration for employment without regard to race, color, religion, sex, sexual orientation, gender identity, national origin, disability, or status as a protected veteran.
This requisition is closed to applications.