Accounts Receivable Specialist 2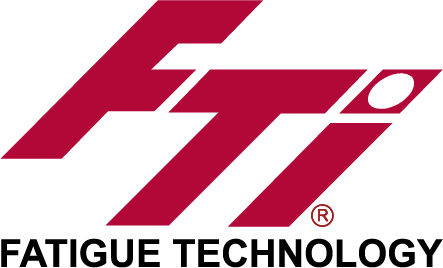 Fatigue Technology (FTI) officially entered the commercial aerospace industry in 1969 when it helped pioneer the cold expansion process with the Boeing Company. Since then, FTI has engineered cold expansion based applications in support of major OEMs and MROs across the globe including Airbus, Boeing, Bombardier, Bell, and Sikorsky. The FTI split sleeve cold expansion process specification is generally accepted as the industry standard. Cold Expansion is used on almost every commercial and military aircraft in the world due to the proven solution of crack growth and the long term benefits to both the structures fatigue life and the cost savings in installation and maintenance. The Cold Expansion method is also used to install rivetless nut plates, blind fasteners, bushings, liners, and fittings in both metal and composite applications
Position Summary
This position offers support to Customers, FTI Sales, and Financial Reporting with a variety of jobs including invoice processing, Customer communication, collections, credit terms approval, ERP Customer maintenance, cash posting, AR/Cash reconciliations, and other duties as assigned.
Core Competencies Required for this Position
Strong attention to detail required.
Good written and verbal communications skills.
Ability to handle multiple tasks at once in a fast-paced office environment.
Excellent planning and organizational skills.
High proficiency in Microsoft Office, especially Excel.
Primary Responsibilities
Post invoices, adjustments, and credit memos, ensuring terms are correct for each customer.
Distribute invoices through email, portal upload, or mail, along with all required supporting documentation per the customer contracts/PO's.
Contact customers to verify payments, invoices, and follow-up timely on problems.
Post cash through various mediums – Wire, ACH, Checks, Credit Card, Deposits/Prepayment, etc. Apply payments accurately to the associated invoice.
Maintain customer credit terms, credit limits, and the release of orders from credit hold.
Weekly, Monthly, and Quarterly reporting of past-due AR and follow-up actions.
Host weekly AR review with the Sales Department and escalate issues as necessary.
Calculate, prepare, and process accruals (Bad Debt, RMA's, etc.) and relevant account reconciliations for each month-end.
Assist in preparation of the Shipping to Sales to AR reconciliations quarterly.
Document and maintain complete and accurate support in compliance with FTI's SOX Program.
Other duties as assigned by supervisor.
Minimum Education or Experience
High School diploma or equivalent.
Previous office support experience required.
Flexibility and dependability is a must.
Other Qualifications
Quick learning ability.
Ability to work well in a team environment.
For informational purposes only, the range of pay for this role is $25  to $28 US Dollar (USD) Hourly based on a variety of factors.  For informational purposes only, this role is eligible to participate in the Company's Quarterly Cash Bonus Plan, paid out at the quarterly bonus factor of 1X the Company's bonus multiple, based on the Company's performance in the applicable quarter
. Employees will receive 80 hours paid time off every year. Employees will also receive 10 paid holidays. Employees (and their families) are eligible to participate in the company's medical, dental, vision, and basic life insurance. Employees are eligible to enroll in the Company's 401(k) plan.
This requisition is closed to applications.