IT Helpdesk Technician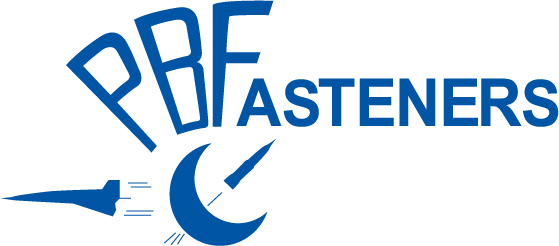 Precision Castparts Corp. (PCC) is a leading worldwide, diversified manufacturer of complex metal components and products. It serves the aerospace, power, and general industrial markets. PCC is the market leader in manufacturing large, complex structural investment castings, airfoil castings, and forged components used in jet aircraft engines and industrial gas turbines. The Company is also a leading producer of highly engineered, critical fasteners for aerospace and other general industrial markets, manufactures extruded seamless pipe, fittings, forgings, and clad products for power generation and oil & gas applications, and supplies metal alloys and other materials to the casting and forging industries. PCC is a high quality business with dominant positions in most segments of the markets in which it serves.
Headquartered in Portland, Oregon, this over 10 billion dollar company employs more than 29,500 people worldwide.  PCC has over 160 plants and has a presence in twenty-six states in the US and in over a dozen countries. PCC is relentless in its dedication to being a high-quality, low-cost and on-time producer; delivering the highest value to its customers and shareholders while continually pursuing strategic, profitable growth.
Effective early February 2016, Berkshire Hathaway, led by chairman and CEO Warren E. Buffet, acquired Precision Castparts Corp.
Since the early days of aviation, PCC has worked closely with our customers to develop and specify the best fasteners for their applications. We've created new materials, designs, and manufacturing practices to satisfy an ever changing industry. Today we manufacture nearly every fastener type used in the aerospace industry - all with the careful monitoring and control of specific manufacturing practices and thorough product testing that have been our hallmark.
2017 marked the 50-year anniversary of PB Fasteners. Founded by Paul R. Briles, PB Fasteners specializes in the manufacture of airframe structural nuts & bolts. PB Fasteners is best known for our developed Taper-Lok® and SLEEVbolt® fastening systems, which are used to enhance structural performance and manage electromagnetic effects in composite and multi-metal structure. PB Fasteners also manufactures fuse pins, screws, and nuts on a build-to-print basis in its 95,000 sq. ft. facility in Gardena, California.
PB Fasteners is devoted to manufacturing high-strength aerospace fasteners. PB Fasteners' experienced staff is determined not just to keep abreast of technology, but to be among those who increasingly add to it.
Provide assistance to first level IT support in resolving user issues, as well as, direct support to user community.
Manages all helpdesk ticket inquiries and insure compliance with PCC IT policies.
Analyzes and documents relevant business processes.
Conducts interviews with customers to define functional requirements.
Participates during detailed design and/or configuration.
Participates in Integration Testing, including development of test plans, test cases and scenarios and documentation of results.
Performs extensive hardware troubleshooting, problem solving and user setup
2-4 years of helpdesk experience in a manufacturing environment.
Business analysis experience with ERP capabilities of JDE distribution applications (Inventory, Manufacturing, Planning and Finance).
Experience defining user requirements.
Proven ability to perform database quires is required.
Experience with project management software a plus
Maintenance of hardware, software, connections, switches and servers.
Troubleshooting printers, computers and servers.
Installation and setup of user hardware, software PCC user profiles.
Managing helpdesk tickets and maintaining compliance with PCC IT systems requirements.