Machinist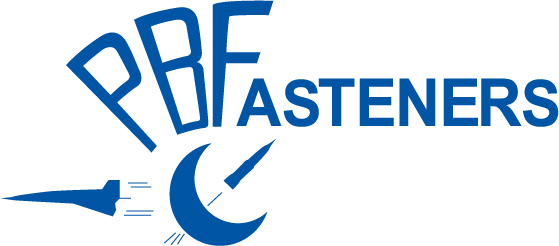 Precision Castparts Corp. (PCC) is a leading worldwide, diversified manufacturer of complex metal components and products. It serves the aerospace, power, and general industrial markets. PCC is the market leader in manufacturing large, complex structural investment castings, airfoil castings, and forged components used in jet aircraft engines and industrial gas turbines. The Company is also a leading producer of highly engineered, critical fasteners for aerospace and other general industrial markets, manufactures extruded seamless pipe, fittings, forgings, and clad products for power generation and oil & gas applications, and supplies metal alloys and other materials to the casting and forging industries. PCC is a high quality business with dominant positions in most segments of the markets in which it serves.
Headquartered in Portland, Oregon, this over 10 billion dollar company employs more than 29,500 people worldwide.  PCC has over 160 plants and has a presence in twenty-six states in the US and in over a dozen countries. PCC is relentless in its dedication to being a high-quality, low-cost and on-time producer; delivering the highest value to its customers and shareholders while continually pursuing strategic, profitable growth.
Effective early February 2016, Berkshire Hathaway, led by chairman and CEO Warren E. Buffett, acquired Precision Castparts Corp.
Since the early days of aviation, PCC has worked closely with our customers to develop and specify the best fasteners for their applications. We've created new materials, designs, and manufacturing practices to satisfy an ever changing industry. Today we manufacture nearly every fastener type used in the aerospace industry - all with the careful monitoring and control of specific manufacturing practices and thorough product testing that have been our hallmark.
2017 marked the 50-year anniversary of PB Fasteners. Founded by Paul R. Briles, PB Fasteners specializes in the manufacture of airframe structural nuts & bolts. PB Fasteners is best known for our developed Taper-Lok® and SLEEVbolt® fastening systems, which are used to enhance structural performance and manage electromagnetic effects in composite and multi-metal structure. PB Fasteners also manufactures fuse pins, screws, and nuts on a build-to-print basis in its 95,000 sq. ft. facility in Gardena, California.
PB Fasteners is devoted to manufacturing high-strength aerospace fasteners. PB Fasteners' experienced staff is determined not just to keep abreast of technology, but to be among those who increasingly add to it.
Building upon level two, with little or no assistance level three machinists operate 2-5 axis CNC machines and conventional mills and lathes to produce complex aerospace parts demonstrating advanced cross training flexibility, including first part run and full machine recovery. Level three machinists are able to complete complex setups on 2-5 axis machines, apply advanced blue print and GD&T reading to complex production inspection processes. Level three machinists will also be able to edit programs and write simple programs to make tooling. Level three machinist competencies includes trouble shooting complex parts. Typically 4-6 years of experience.
Work safely under functional safety guidelines such as PPE and equipment interaction.

Review shop traveler to verify that prior operations have been completed before starting process.

Read shop traveler or blueprint to determine specified requirements, tolerances and sequences of operations for machine setup.

Set up and operate numerical control machine tools that automatically drill and ream metal parts.

May adjust machine feed and speed, change cutting tools, or adjust machine controls when automatic programming is faulty or if machine malfunctions.

Follow standard procedures to check, test, login, logout, and run good quality parts, coordinating with the department supervisor or lead person during the process.
4-6 years of experience.

GED or High School diploma preferred but not required.
The ability to read and write English.

An introductory competence in shop math such as working with fractions and decimals.

A basic knowledge of inspection tools such as micrometers, calipers, comparators, etc.

A basic knowledge of machine tools.

Basic blueprint reading competencies.

The ability to interpret written instructions on shop travelers.

Capable of setting up and running parts as required.

The ability to lift up to 35 lbs.