Inspection Supervisor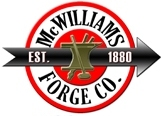 Precision Castparts Corp. (PCC) is a leading worldwide, diversified manufacturer of complex metal components and products. It serves the aerospace, power, and general industrial markets. PCC is the market leader in manufacturing large, complex structural investment castings, airfoil castings, and forged components used in jet aircraft engines and industrial gas turbines. The Company is also a leading producer of highly engineered, critical fasteners for aerospace and other general industrial markets, manufactures extruded seamless pipe, fittings, forgings, and clad products for power generation and oil & gas applications, and supplies metal alloys and other materials to the casting and forging industries. PCC is a high quality business with dominant positions in most segments of the markets in which it serves.
Headquartered in Portland, Oregon, this over 10 billion dollar company employs more than 29,500 people worldwide.  PCC has over 160 plants and has a presence in twenty-six states in the US and in over a dozen countries. PCC is relentless in its dedication to being a high-quality, low-cost and on-time producer; delivering the highest value to its customers and shareholders while continually pursuing strategic, profitable growth.
Effective early February 2016, Berkshire Hathaway, led by chairman and CEO Warren E. Buffet, acquired Precision Castparts Corp.
McWilliams Forge Company was founded in New York City in 1880 as John McWilliams & Sons.  From its beginnings as a blacksmith shop, it has survived as a company by providing quality products which meet and exceed the needs of its customers.
Gradually, the company began servicing more demanding markets where higher degrees of quality were required.  Today, 85% of company revenues are derived from the Aerospace sector, while Medical, Power Generation, and Military applications comprise the balance. 
McWilliams Forge Company, in Rockaway, NJ, is a well-established leader in the manufacture of precision forged products for the aerospace industry. The company is a division of Precision Castparts Corp. (PCP) a public company and operates as a stand-alone entity.
Responsible for all aspects of the manufacturing and delivery processes. Duties include maintaining a perfect safety record, ensuring TOC target are met for inventory, thru put and delivery, driving cost control to budget targets through Flex management, managing and developing direct labor workforce.
Ensure zero Lost time and recordable injuries through Risk reduction activities, active daily management and timely submittal of near hits and housekeeping audits

On-time delivery of greater than 95%, manage TOC Inventory and thru-put goals to support our sales plan in your area. 2020 sales budget of $75M

Hit Variable cost & productivity budget- Active daily use of the FLEX

Reduce late to purchase order to zero

Build two shift cross trained operation- Drive headcount & training plan to support growth

Drive shop areas to 6S standards- Take before and after pictures and videos monthly of projects and submit to the General Manager – Drive score from D to B by year end

Manage, mentor, develop and direct the performance of hourly associates

Daily maintain proper business coverage by properly managing vacation and paid time off

20% Reduction in Scrap & Rework- Less than $500K- Operations accountability

Execute a cost reduction project aimed at reducing variable cost by 10% ($120K)
Bachelor's Degree and Engineering or Technical Field Required.    Advanced degree preferred

3 -5 years of supervision and manufacturing experience
6S housekeeping and safety program management to support zero injury goals

Daily Line Walks, TOC management, Battle plan support to our Sales ($75M) and EBIT ($16M) plan

Staffing and training plans to support manning model and productivity targets

Operations Pipeline projects to support $120K cost out

Preventative Maintenance program to support on-time delivery
Leading Theory of Constraint (TOC) and Continuous Improvement Activities
Profit and Loss (P&L) experience preferred
Expert communication written and verbal, Strong Microsoft office skills
Full Relocation is authorized for this position.
This requisition is closed to applications.