Vice President of Finance - Structurals Division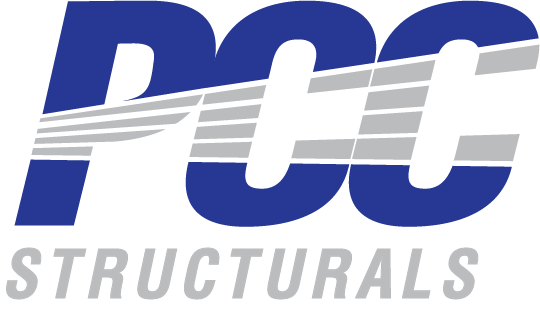 With more than 150 operations and about 22,000 employees worldwide, Precision Castparts Corp. is the market leader in manufacturing large, complex structural investment castings, airfoil castings, forged components, aerostructures and highly engineered, critical fasteners for aerospace applications. In addition, we are the leading producer of airfoil castings for the industrial gas turbine market. We also manufacture extruded seamless pipe, fittings, forgings, and clad products for power generation and oil & gas applications; commercial and military airframe aerostructures; and metal alloys and other materials for the casting and forging industries. With such critical applications, we insist on quality and dependability – not just in the materials and products we make, but in the people we recruit.
Headquartered in Portland, Oregon, this over 10 billion dollar company employs more than 29,500 people worldwide.  PCC has over 160 plants and has a presence in twenty-six states in the US and in over a dozen countries. PCC is relentless in its dedication to being a high-quality, low-cost and on-time producer; delivering the highest value to its customers and shareholders while continually pursuing strategic, profitable growth.
Effective early February 2016, Berkshire Hathaway, led by chairman and CEO Warren E. Buffett, acquired Precision Castparts Corp.
PCC Structurals is the world leader in superalloy, aluminum and titanium investment casting. With applications in jet aircraft engines, airframes, industrial gas turbine (IGT) engines, military armaments, medical prosthesis, and many other industrial markets, we provide a wide portfolio of high quality components, some as large as 100 inches (250cm).
As the original business unit for Precision Castparts, you can count on PCC Structurals' extensive experience and knowledge to consistently provide high quality castings, even at significant volumes.
PCC Structurals also provides solidification modeling, in house rapid prototyping (including SLA), digital radiography, hot isostatic pressing, precision machining and protective coating services. We operate 13 manufacturing facilities in the United States and Europe.
PCC Structurals operates 12 manufacturing facilities in the United States and 1 facility in France. 
Locations: 
Portland, Oregon (3 Facilities)
Redmond, Oregon
San Leandro, California
Covina, California
Carson City, Nevada
Mentor, Ohio
Ogden, Utah
Groton, Connecticut
Tilton, New Hampshire
Port St. Lucie, Florida
Ogeu-les-bains, France
A key member of the Structurals Division senior management team with the primary mission of growth and improvement of division operations.  This position has the responsibility to provide at all business units and at the divisional level the financial support staff that will optimize profit and simultaneously protect the assets of the Company.  This position requires a certain level of independence and as such reports directly to the Division President.
Establish and monitor internal control procedure to assure protection of division assets and adherence to generally accepted accounting principles, corporate accounting policy and government regulations.
Participate in the management of division operations with the prime responsibility of financial control at business unit and division locations.
 Provide an environment that supports financial reporting and analysis of on-going business activities. This includes reporting and evaluating performance against plan and providing management reporting and visibility of critical issues on a pro-active basis.
 Review and sign-off all division capital appropriation requests.
 Coordinate the development and analysis of short and long range business plans. Assure business plans are reasonable and meet Company objectives.
Support training requirements of business unit personnel on financial matters pertaining to business unit operations. Assure business units are operating as profit centers, optimizing their use of financial tools.
Support credit and collection requirements at all division locations. Maintain the required communication with appropriate customer personnel to assure the timely collection of accounts receivable.
Coordinate the development and implementation of information systems that provide increased financial and operational control.
Supervise and direct the financial management group at the division and business unit locations. This includes hiring, performance evaluations, salary administration and other personnel related functions.
Bachelor's degree in Accounting or Finance with an MBA or CPA preferred. 
A minimum of twelve years of successful financial experience and a strong background in Financial Accounting, Cost Accounting and Financial Planning. 
A minimum of seven years of financial management experience with companies of comparable size and complexity.
Qualified candidate will also have:
Proven ability to communicate effectively with both internal Company operating personnel and internal and external financial personnel.
Conceptual understanding of all elements of a business and their relationship and contribution to business strategy.
Proven ability to understand and apply financial analysis for decision making.
Proven ability to implement a total business plan in a multi-plant division environment.
Knowledge of the use of budgeting as a tool for planning and control.
Proven ability to effectively lead a financial organization in a rapidly expanding business environment.
All qualified applicants will receive consideration for employment without regard to race, color, religion, sex, sexual orientation, gender identity, national origin, disability, or status as a protected veteran.
Full Relocation is authorized for this position.
This requisition is closed to applications.