Business Unit Manager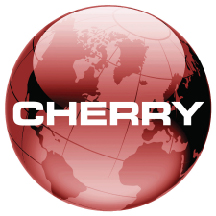 Precision Castparts Corp. (PCC) is a leading worldwide, diversified manufacturer of complex metal components and products. It serves the aerospace, power, and general industrial markets. PCC is the market leader in manufacturing large, complex structural investment castings, airfoil castings, and forged components used in jet aircraft engines and industrial gas turbines. The Company is also a leading producer of highly engineered, critical fasteners for aerospace and other general industrial markets, manufactures extruded seamless pipe, fittings, forgings, and clad products for power generation and oil & gas applications, and supplies metal alloys and other materials to the casting and forging industries. PCC is a high quality business with dominant positions in most segments of the markets in which it serves.
Headquartered in Portland, Oregon, this over 10 billion dollar company employs more than 29,500 people worldwide.  PCC has over 160 plants and has a presence in twenty-six states in the US and in over a dozen countries. PCC is relentless in its dedication to being a high-quality, low-cost and on-time producer; delivering the highest value to its customers and shareholders while continually pursuing strategic, profitable growth.
Effective early February 2016, Berkshire Hathaway, led by chairman and CEO Warren E. Buffet, acquired Precision Castparts Corp.
Cherry Aerospace is a global leader in the design and manufacture of fastening systems for the aerospace industry. The Cherry® name is synonymous with aerospace fasteners, and the CherryMax® line of rivets is the most widely-used in the industry. The Cherry® brand dates back to 1940 when the Cherry Rivet Company introduced easily-installed blind fasteners, which the aerospace industry quickly adopted as a standard. Cherry Aerospace is headquartered in Santa Ana, California, USA, and is a member of the PCC Fastener Products Division of Precision Castparts Corp (PCC).
Cherry's products include Blind Rivets, Blind Bolts, Rivetless Nut Plates, Shear Pin fasteners and Installation Tools. They are available from a large number of distributors, including locations in the United States, Australia, Canada, China, Czech Republic, Dubai, France, Germany, India, Israel, Italy, Japan, Mexico, Poland, Puerto Rico, Singapore, Spain, Switzerland, and the United Kingdom.
1224 E Warner Ave, Santa Ana, CA 92705
P o s i t i o n  S u m m a r y :
Responsible for leadership of a designated business unit.  This position is responsible for maximizing individual and plant-wide productivity, quality and technical skill development to ensure on-time shipments and customer satisfaction, as well as reducing variable costs.  This position reports directly to the Director of Operations and serves as their back-up.
1. Works with support departments to ensure that all business unit production methods and practices are consistent with internal quality standards, customer requirements, and the AS9100 program.
 
2. Analyzes, establishes, and communicates performance standards for all focus factories.
 
3. Control the flow of product, materials and labor utilization in the business unit to maximize productivity and minimize cost while achieving safety, quality, inventory and throughput targets.
 
4. Review and plan for daily, weekly, and quarterly labor, equipment, tooling and supply requirements to achieve business unit throughput while meeting and exceeding productivity targets.
 
5. Develop business unit priorities as it relates to plant requirements and communicate daily with engineering, quality, production control, finance, human resources, production, and suppliers; measure performance against stated priorities.
 
6. Leads the team in developing and implementing effective systems for improving internal and external quality, cost improvements and on-time delivery to the customer requirements.
 
7. Effectively collaborate with manufacturing engineering, quality engineering, and production supervision to achieve scrap, cost and safety requirements.
 
8. Provide effective leadership and act in a manner that maintains a positive and productive work environment with customers, clients, co-workers and supervisors.
 
9. Analyze variable labor costs daily, work with supervisors to determine required staffing levels and support labor re-allocation across the plant as required.
 
10. Carry out management responsibilities including interviewing, hiring, and training employees; planning, assigning and directing work; evaluating and appraising individual performance; rewarding and disciplining employees; addressing complaints and resolving problems.
 
11. Coordinates the My Idea program for the business unit.
 
12. Supports cross training to ensure the elimination of all skill gaps, resulting in a more skilled and adaptable workforce.  Ensures the completion of required competency forms and certifications, as well as maintains an employee skill matrix.
 
13. Administers policies and procedures as required.
 
14. Provides support to the Manufacturing Supervisors and Production Coordinators as required.
 
15. Supports a zero injury culture by pro-actively complying with all environmental safe practices and regulations.  Reads all MSDS' and possesses thorough knowledge of all oil and chemical labeling and storage requirements.  Conducts EH&S self inspection and safety huddles in areas of responsibility.
 
16. Performs other related duties as assigned or requested.
P o s i t i o n  Q u a l i f i c a t i o n s :

MINIMUM EDUCATION

Bachelor's Degree; Engineering degree highly preferred
MINIMUM EXPERIENCE

7+ years related experience

Demonstrated professional advancement in a manufacturing environment
SKILLS

 
Able to meet competing deadlines

Solid business acumen

Strong mindset for continuous improvement

Attention to detail

Analytical

Strong organizational skills

Effective verbal and written communication

Intermediate to Advanced use of MS Word, Excel, Access, Outlook and QAD. 

High energy level and able to work flexible hours

Able to motivate and develop teams to
meet performance requirements


Full Relocation is authorized for this position.
This requisition is closed to applications.