Sales Technical Rotational Program (PCC Structurals) - July 2023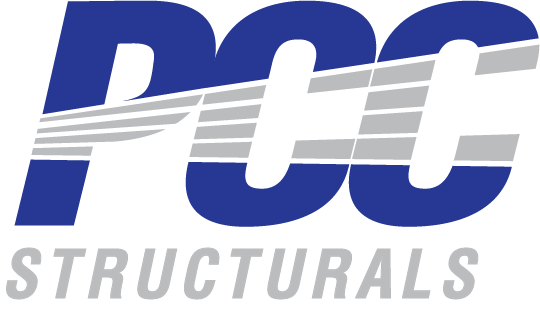 With more than 120 operations and approximately 20,000 employees worldwide, Precision Castparts Corp. is the market leader in manufacturing large, complex structural investment castings, airfoil castings, forged components, aerostructures and highly engineered, critical fasteners for aerospace applications. In addition, we are the leading producer of airfoil castings for the industrial gas turbine market. We also manufacture extruded seamless pipe, fittings, and forgings for power generation and oil & gas applications; commercial and military airframe aerostructures; and metal alloys and other materials for the casting and forging industries. With such critical applications, we insist on quality and dependability – not just in the materials and products we make, but in the people we recruit.
PCC is relentless in its dedication to being a high-quality, low-cost and on-time producer; delivering the highest value to its customers while continually pursuing strategic, profitable growth.
In 2016, Berkshire Hathaway, led by Chairman and CEO Warren E. Buffett, acquired Precision Castparts Corp.
Business Profile:  
PCC Structurals is the world leader in superalloy, aluminum and titanium investment casting. With applications in jet aircraft engines, airframes, industrial gas turbine (IGT) engines, military armaments, medical prosthesis, and many other industrial markets, we provide a wide portfolio of high-quality components, some as large as 100 inches (250cm). 
As the original business unit for Precision Castparts, you can count on PCC Structurals' extensive experience and knowledge to consistently provide high quality castings, even at significant volumes. 
PCC Structurals also provides solidification modeling, in house rapid prototyping (including SLA), digital radiography, hot isostatic pressing, precision machining and protective coating services. We operate 13 manufacturing facilities in the United States and Europe. 
PCC Structurals operates 12 manufacturing facilities in the United States. 
Locations:  
Portland, Oregon (4 Facilities) 
Redmond, Oregon 
San Leandro, California 
Covina, California 
Carson City, Nevada 
Ogden, Utah 
Groton, Connecticut 
Tilton, New Hampshire 
Port St. Lucie, Florida 
The Sales TRP is a 3-year rotational program that occurs after the candidate has completed at least 1 year at PCC in a part or dimensional engineering position.  This program consists of two 1-year assignments as an Account Manager at different PCC facilities in order to accelerate the learning of the sales function.  The goal of the program is to intentionally develop Plant or Regional Sales Managers as a possible career path within a 3-5 year time period.  Below is a job description for the Account Manager position.
Manage internal/external customer expectations, communications, negotiations, and scope creep. The primary goal of the candidate will be to successfully build and manage customer relationships, communications, and expectations to reduce risk to the company utilizing effective communication and negotiation skills. Success criteria for this position will be building, or fostering existing relationships, with key internal customer contacts, and negotiation of contracts and engineering change requests based on requested technical changes and/or scope creep eliminating cost overruns and/or schedule delays.
Effectively communicate, verbally and in writing, with engineering, operations, upper management and external customers. The candidate will effectively communicate with both internal and external customers providing clear direction, planning, clarification, guidance, decisions, status, and issue resolution utilizing informal email, formal Word & Excel correspondence, PowerPoint presentations, and MS Project as applicable. Success criteria for this position will be submitting and presenting to senior management monthly program reviews and external customer design/program reviews. A measure of success will be presenting the monthly senior management reviews and quarterly customer reviews in a clear and concise manner with high confidence.
The commercial skills gained from this assignment will be transferrable across all of PCC's businesses and will afford successful candidates the opportunity to grow within the organization.
GENERAL DUTIES
Responsible for contract analysis, strategy, and high-level information exchanges with major customers. 

Manages reporting and data organization for all commercial activities. 

Supports facilities in tactical customer endeavors. 

Standardizes sales functions such as quoting and contract strategy, leverages best practices across the Division, and conducts costs structure comparison between plants. 

Attends customer meetings/conferences and handles mid to low-level issues and negotiations. 

Gives high-level presentations to customers and create sales presentations in support of leadership. 

Conducts day-to-day sales functions including data mining, spreadsheet modeling, and database entry.

Provides sales forecasts by part number for customer's parts in support of quarterly and annual budgets and forecasts.

Manages casting sales and NRE sales (Non-recurring sales like tooling, fixturing, or engineering) to support plant quarter and annual P&L plans and budgets for account managers customers.

Manages part profitability and margin in support of plant and Division pricing and margin expectations.
MINIMUM REQUIREMENTS 
Bachelor's in engineering or quantitative education.

Commercial sales experience is preferred.

Legal eligibility to work in the United States Advanced skills in business analysis and spreadsheet modeling

Strong communication and presentation Skills

Proven record of performance and accomplishments

Strong interest to grow professionally

DIFFERENTIATING COMPETENCIES 

MBA with financial or sales focus Manufacturing experience

Knowledge of Microsoft SharePoint Knowledge of the Aerospace Industry

High level of self-motivation, tenacity and adaptability

Team orientation Interpersonal skills

Problem solving skills

Drive for business results
PROGRAM COMPLETION
It is the intent of the program to prepare and place successful Sales TRP graduates to a full time Sales position within the Structurals Division.   
All qualified applicants will receive consideration for employment without regard to race, color, religion, sex, sexual orientation, gender identity, national origin, disability, or status as a protected veteran.
Relocation is authorized for this position.
This requisition is closed to applications.