Quality Engineer, Quality Management Systems - Cherry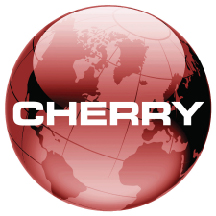 With more than 120 operations and approximately 20,000 employees worldwide, Precision Castparts Corp. is the market leader in manufacturing large, complex structural investment castings, airfoil castings, forged components, aerostructures and highly engineered, critical fasteners for aerospace applications. In addition, we are the leading producer of airfoil castings for the industrial gas turbine market. We also manufacture extruded seamless pipe, fittings, and forgings for power generation and oil & gas applications; commercial and military airframe aerostructures; and metal alloys and other materials for the casting and forging industries. With such critical applications, we insist on quality and dependability – not just in the materials and products we make, but in the people we recruit.
PCC is relentless in its dedication to being a high-quality, low-cost and on-time producer; delivering the highest value to its customers while continually pursuing strategic, profitable growth.
In 2016, Berkshire Hathaway, led by Chairman and CEO Warren E. Buffett, acquired Precision Castparts Corp.
ESSENTIAL DUTIES AND RESPONSIBILITIES
Quality Engineer under minimal direction, is responsible for maintaining assigned elements of the site Quality Management System.    
Manages the Internal Audit program by creating the audit plan, assigning and tracking audits, assuring they are completed on time, reporting them out, assigning corrective actions when required and creating/distributing process metrics.
Manages the customer complaints and corrective action system by assigning and tracking corrective actions to process owners, coordinating retests with inspection, assuring actions are completed on time, approving plans, reporting them out, assigning effectiveness follow up audits to internal auditors, and creating/distributing process metrics.
Manages stamp control program.
Authors new and revises existing Quality System documented information.
Coordinates audits with external bodies such as Nadcap, AS9100 Registrar, FAA, and customers.
Assists in the training and development of department personnel.
Complies with all environmental health and safety practices and regulations.
Performs other related duties as assigned or requested.
EDUCATION and/or EXPERIENCE:
Bachelor's degree (B. S. or B.A.) from a four-year college or university; or equivalent experience and certifications.
At least 7 years of experience in manufacturing / Aero industry is strongly preferred. 
Process improvement experience is desirable (Six Sigma and SPC).
NADCAP experience is desirable.
Must have  AS9100 Quality Management System experience. (Internal audit/QMS audit)
Strong applicable knowledge of Microsoft Office.
REQUIRED SKILLS:
Ability to read, analyze, and interpret drawing, technical procedures and specifications, and governmental regulations. 
Ability to write reports, business correspondence, procedures, and quality system documents.
Ability to effectively present information and respond to questions from managers and customer.
Strong organizational, time management, verbal and written communication skills.
For informational purposes only, the range of pay for this role is $76500  to $114700 US Dollar (USD) Salaried based on a variety of factors.  For informational purposes only, this role is eligible to participate in the Company's Quarterly Cash Bonus Plan, paid out at the quarterly bonus factor of 2X the Company's bonus multiple, based on the Company's performance in the applicable quarter
. Employees will receive 120 hours paid time off every year. Employees will also receive 10 paid holidays. Employees (and their families) are eligible to participate in the company's medical, dental, vision, and basic life insurance. Employees are eligible to enroll in the Company's 401(k) plan.
This requisition is closed to applications.