Material Handler - Cherry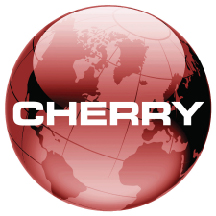 With more than 120 operations and approximately 20,000 employees worldwide, Precision Castparts Corp. is the market leader in manufacturing large, complex structural investment castings, airfoil castings, forged components, aerostructures and highly engineered, critical fasteners for aerospace applications. In addition, we are the leading producer of airfoil castings for the industrial gas turbine market. We also manufacture extruded seamless pipe, fittings, and forgings for power generation and oil & gas applications; commercial and military airframe aerostructures; and metal alloys and other materials for the casting and forging industries. With such critical applications, we insist on quality and dependability – not just in the materials and products we make, but in the people we recruit.
PCC is relentless in its dedication to being a high-quality, low-cost and on-time producer; delivering the highest value to its customers while continually pursuing strategic, profitable growth.
In 2016, Berkshire Hathaway, led by Chairman and CEO Warren E. Buffett, acquired Precision Castparts Corp.
Position Summary:
Level One: Level One: Level one material handlers are usually forklift certified, and may be required to lift up to 50 lbs. Forklift duties may include loading/unloading semi-trucks, stocking raw materials, moving material to and from machines/operations. Other duties include picking and kitting materials, and supporting inventory audits. Level one may also be responsible for handling the transport of revert, i.e. chips and drops. In order to maintain inventory and traceability, material lot information and transaction accuracy in the relevant MRP system, basic computer skills and knowledge of inventory processes may be required. Typically 0-1 years of experience.
Primary Duties & Responsibilities:
Work safely under functional safety guidelines such as PPE and equipment interaction.
Adheres to quality processes including in-process inspection to ensure compliance with quality specifications.
Correctly interpret work orders
Lift up to 45lbs
Able to work overtime as needed
Work in a team environment, i.e. follow instructions and assist others as needed.
Deliver materials to shop floor
Prepare goods for inspection
Preform basic system transactions/ basic computer skills
Perform basic inspection tasks (visual, weight counting, etc.)
Performs other related duties as assigned or requested.
Required Skills:
The ability to read and write English.
Forklift certified (Internal)
The ability to perform basic shop math, fractions, decimals…
The ability to navigate intranet to locate process documents - basic computer skills
The ability to read and interpret work instructions
Experience & Education
Typically 0-1 Years
GED or High School diploma preferred but not required.
For informational purposes only, the range of pay for this role is $18  to $21 US Dollar (USD) Hourly based on a variety of factors.  For informational purposes only, this role is eligible to participate in the Company's Quarterly Cash Bonus Plan, paid out at the quarterly bonus factor of 1X the Company's bonus multiple, based on the Company's performance in the applicable quarter
. Employees will receive 80 hours paid time off every year. Employees will also receive 10 paid holidays. Employees (and their families) are eligible to participate in the company's medical, dental, vision, and basic life insurance. Employees are eligible to enroll in the Company's 401(k) plan.