Customer Service Representative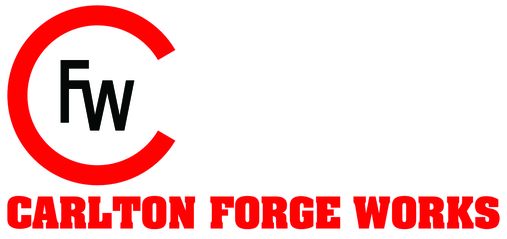 With more than 120 operations and approximately 20,000 employees worldwide, Precision Castparts Corp. is the market leader in manufacturing large, complex structural investment castings, airfoil castings, forged components, aerostructures and highly engineered, critical fasteners for aerospace applications. In addition, we are the leading producer of airfoil castings for the industrial gas turbine market. We also manufacture extruded seamless pipe, fittings, and forgings for power generation and oil & gas applications; commercial and military airframe aerostructures; and metal alloys and other materials for the casting and forging industries. With such critical applications, we insist on quality and dependability – not just in the materials and products we make, but in the people we recruit.
PCC is relentless in its dedication to being a high-quality, low-cost and on-time producer; delivering the highest value to its customers while continually pursuing strategic, profitable growth.
In 2016, Berkshire Hathaway, led by Chairman and CEO Warren E. Buffett, acquired Precision Castparts Corp.
The Customer Service Representative acts as the liaison between the customer and the company.  This position is fundamental in driving timely completion of orders, managing customer requests, resolving complaints, increasing sales and relating information to the purchasing, manufacturing, quality and shipping team.  The individual must be able to establish and maintain both internal and external professional relationships at multiple levels.
KEY PERFORMANCE INDICATORS:
Customer-generated scorecards
On-time delivery
Productivity
Timely performance management
ESSENTIAL JOB RESPONSIBILITIES:
Comply with PCC Code of Conduct Requirements and Cardinal Rules.
Manage and enter orders and customer change orders as necessary to ensure optimized factory utilization, meet / manage customer expectations, and achieve business objectives.   
Reconcile the MRP system backlog to customer portal schedules.
Manage progress of expedited orders, pull-aheads, and late orders to ensure achievement of customer delivery expectations.
Co-ordinate with other departments and facilitate technical issue resolution requiring customer action (fixed-process approvals, first article inspections, MRB resolution, etc.).
Interact with Shipping/Receiving departments to ensure work is flowing in and out of production.
Handle customer calls, including providing production status, coordinating special instructions, and managing customer requests.
Develop and maintain relationships with key decision makers at multiple levels within customers' organizations.
Interface with other departments to drive key customer-related manufacturing issues to resolution.  Identify and drive continuous improvement opportunities in both intra- and inter-departmental processes and communication.
Other Job Duties include but are not limited to:
Participate in morning TOC Walk; discussing delivery issues and other insight that may be beneficial to the business.
Relay customer changes; address, locations, contacts, and other important information to proper personnel.
Assist Accounts Receivable staff in obtaining past due payments and mediating payment conflicts, ensuring that customer accounts are current.
Initiate cert corrections thru Quality Systems.
Manage incomplete PO's with customers.
Work, as necessary, at critical times to meet customer deadlines.
Maintain a neat and orderly work area.
Interact professionally with co-workers and vendors; understand internal customers; and strive to maintain good relations with others.
Respond quickly to inquiries and follows up, as needed.
Embrace change to ensure overall success of the company.
Comply with all Federal, State and Local regulations, as well as all Company policies and procedures.
Ensure SOX Compliance.
Other duties as assigned.
BASIC QUALIFICATIONS
High School diploma or High School Equivalency required, Bachelor's Degree desired.
Minimum of 1 years related customer service experience desired. 
Ability to apply basic mathematical skills, analyze and interpret data. 
Trouble shooting skills with focus on process improvement.
Strong communications skills, both verbal and written, to convey ideas and processes.
Ability to complete work assignments accurately and quickly, while always focusing on accomplishing the goal
Self-motivated and able to work independently without close supervision
Strong organization and planning skills
Strong attention to detail.
Team Oriented
Proficient use of Microsoft Outlook, Word, Excel, and PowerPoint; Oracle experience preferred
Ability to work 40+ hours per week, including weekends as required
Note:  This position is subject to the International Traffic in Arms Regulations (ITAR) which requires U.S. person status. ITAR defines U.S. person as an U.S. Citizen, U.S. Permanent Resident (i.e. 'Green Card Holder'), Political Asylee, or Refugee.  Employees must be legally authorized to work in the United States. Verification of employment eligibility will be required at the time of hire. Visa sponsorship is not available for this position.
For informational purposes only, the range of pay for this role is $19  to $23 US Dollar (USD) Hourly based on a variety of factors.  For informational purposes only, this role is eligible to participate in the Company's Quarterly Cash Bonus Plan, paid out at the quarterly bonus factor of 1X the Company's bonus multiple, based on the Company's performance in the applicable quarter
. Employees will receive 80 hours paid time off every year. Employees will also receive 10 paid holidays. Employees (and their families) are eligible to participate in the company's medical, dental, vision, and basic life insurance. Employees are eligible to enroll in the Company's 401(k) plan.