Production Scheduler / DDC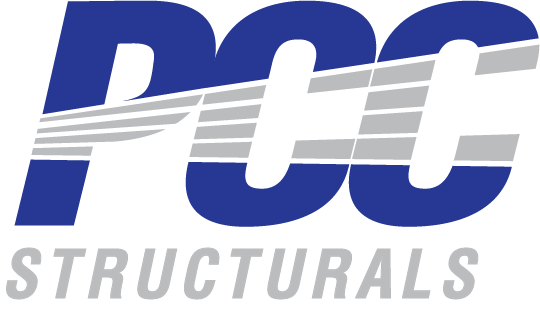 With more than 120 operations and approximately 20,000 employees worldwide, Precision Castparts Corp. is the market leader in manufacturing large, complex structural investment castings, airfoil castings, forged components, aerostructures and highly engineered, critical fasteners for aerospace applications. In addition, we are the leading producer of airfoil castings for the industrial gas turbine market. We also manufacture extruded seamless pipe, fittings, and forgings for power generation and oil & gas applications; commercial and military airframe aerostructures; and metal alloys and other materials for the casting and forging industries. With such critical applications, we insist on quality and dependability – not just in the materials and products we make, but in the people we recruit.
PCC is relentless in its dedication to being a high-quality, low-cost and on-time producer; delivering the highest value to its customers while continually pursuing strategic, profitable growth.
In 2016, Berkshire Hathaway, led by Chairman and CEO Warren E. Buffett, acquired Precision Castparts Corp.
To maintain accurate inventory of parts arriving and being held in shipping area and coordinate workloads of shipping area personnel; to coordinate shipments by using in-process lot status reports and customer shipping schedules; to assure completed shipments to customers in a timely manner.  LSBO Machine Shop only - schedules machine use based on shipping dates, interfaces with production facilities to schedule parts.
PRINCIPAL ACCOUNTABILITIES:
1. Inventory
Objective:  to  maintain accurate inventory of all parts in shipping area.
Typical Activities:
Maintains computerized inventory of all parts in shipping area.
Logs all outgoing shipments in inventory system.
Initiates paperwork to remove parts from inventory to stock crib.
Calculates and reports daily in and shipped dollar figures.
Makes adjustments to computerized inventory system as needed to assure accurate inventory status.
May be required to handle hazardous waste.
2. Shipping Coordination
Objective:  to accurately schedule and coordinate shipments in a timely manner.
Typical Activities:
Schedules shipping area clerical, marking and packing activities; assures effective workload of personnel, including end-of-month workload scheduling.
Orders inspection certification paperwork; assures that proper paperwork remains with parts.
Applies castings in inventory to scheduled and blanket customer purchase orders.
Maintains export licensing logbook.
Routes all shipments, including air, truck, prepaid and collect routing, per standard instructions and customer specifications; maintains routing log book.
Communicates daily with planning, engineering, operations and freight carriers to assure efficient, timely shipments.
Orders supplies for shipping area, including pallets, packing materials and office supplies.
Schedules shipments to vendors for outside processing.
 3. Machine Shop - LSBO only
Objective:  to schedule parts through machine facilities and supply supervisor with production forecast needs.
Typical Activities:
Schedules machines daily for each shift based on required shipping dates; interfaces with planning and engineering departments.
Identifies potential capacity problems for supervisor.
Works with supervisor to identify hours, by part number, to be scheduled for outside sources.
Provides Tool Crib supervisor with production schedule by part number.
Provides supervisor with development parts list and new programs; coordinates fixture requirements for new production programs; works with supervisor to forecast short and long-term staffing, machine and space requirements
4. Safety
Objective:  To take responsibility for and demonstrate safe work practices.
Typical Activities: 
Adheres to plant and department safety rules.
Safely operates all equipment and tools.
Identifies and reports safety problems.
5. Performs other tasks as directed.
TRAINING.
Training is provided on the job.
May be required to complete Hazardous Waste Management Training.
ENTRY QUALIFICATIONS.
Previous shipping department experience required, with manufacturing shipping experience preferred.
Working knowledge of shipping functions.
Basic knowledge of inventory systems, preferably computerized systems.
Previous computer experience desirable.
Ability to read and follow instructions and shipping/postal regulations.
Ability to organize workloads efficiently and to attend to details.
Ability to coordinate a variety of activities, including the work of others.
Ability to work in difficult working conditions which may include exposure to noise, dust, chemicals, temperature extremes and other elements for extended periods of time.
MAJOR PLANT DIFFERENCES:
LSBO Machine Facility - previous experience in a machining facility and basic knowledge of machining production is preferred.