Operations Supervisor - AIC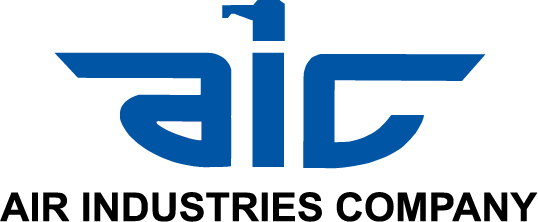 With more than 120 operations and approximately 20,000 employees worldwide, Precision Castparts Corp. is the market leader in manufacturing large, complex structural investment castings, airfoil castings, forged components, aerostructures and highly engineered, critical fasteners for aerospace applications. In addition, we are the leading producer of airfoil castings for the industrial gas turbine market. We also manufacture extruded seamless pipe, fittings, and forgings for power generation and oil & gas applications; commercial and military airframe aerostructures; and metal alloys and other materials for the casting and forging industries. With such critical applications, we insist on quality and dependability – not just in the materials and products we make, but in the people we recruit.
PCC is relentless in its dedication to being a high-quality, low-cost and on-time producer; delivering the highest value to its customers while continually pursuing strategic, profitable growth.
In 2016, Berkshire Hathaway, led by Chairman and CEO Warren E. Buffett, acquired Precision Castparts Corp.
ESSENTIAL DUTIES AND RESPONSIBILITIES
The Manufacturing Supervisor ensures throughput targets are achieved in a safe, timely, quality, cost efficient and productive manner.  Manages production schedules to fulfill orders; is accountable for the achievement of area performance objectives, product quality and variable costs; ensures employees are accurately trained, assigned specific duties, coached, disciplined, and rewarded; and always optimizes equipment availability, cycle times, and overall continual improvement.
Manage, direct and coordinate all activities related to the area to maximize productivity and minimize cost while achieving safety, quality and throughput targets.
Review and plan for daily/ weekly/ quarterly labor, equipment, and supply requirements to achieve the departmental throughput while meeting and exceeding the productivity targets.
Ensure all production data is gathered and reported correctly on a daily basis.
Ensure employees are trained on production procedures and practices
Carry out supervisory responsibilities including interviewing, hiring & training employees; planning, assigning & directing work; evaluating and appraising individual performance; rewarding & disciplining employees; addressing complaints & resolving problems.
Review variable costs, productivity, earned standard hours and throughput daily and implements effective corrective actions when targets are not achieved
Manage the activities of employees on continuous improvement projects
Support and improve upon quality initiatives designed to meet plant goals.
Manage preventative maintenance performed by production employees.
Provide manufacturing expertise if and when problems arise
Stay abreast of technological advancements and process improvements, which may impact production
Other duties as assigned.
EDUCATION and/or EXPERIENCE:
B.S. or B.A. Degree or equivalent experience.
4+ years Manufacturing experience (aerospace, forging, machining backgrounds preferred)
Supervisory experience leading teams of 40+ people; Performance management skills. 
Analytical skills; Personal accountability; Strong organizational skills. 
Effective verbal and written communication skills with all levels of organization, especially with direct employees. 
Intermediate use of MS Word, Excel, Access, Outlook and QAD; other productivity tools. 
Quality focused & production driven. 
REQUIRED SKILLS:
Must be capable of working effectively with minimal direction and supervision.
Process improvement experience is desirable (Six Sigma, Lean Manufacturing).
Must possess excellent problem solving, organizational and verbal & written communication skills.
Solid, overall business acumen and a strong mindset for continuous improvement.
Attention to detail and an attitude of 100% compliance with all company and regulatory requirements.
Work requires verbal communication and interpersonal skills. Ability to motivate teams to produce quality materials within tight timeframes and simultaneously manage several projects.
High energy level and ability to work flexible hours.
Ability to work in a team-oriented environment.
Strong computer skills (e.g. MS Word, MS Excel, MRP).
Strong attention to detail.
Results oriented.
For informational purposes only, the range of pay for this role is $78800  to $118200 US Dollar (USD) Salaried based on a variety of factors.  For informational purposes only, this role is eligible to participate in the Company's Quarterly Cash Bonus Plan, paid out at the quarterly bonus factor of 2X the Company's bonus multiple, based on the Company's performance in the applicable quarter
. Employees will receive 156 hours paid time off every year. Employees will also receive 10 paid holidays. Employees (and their families) are eligible to participate in the company's medical, dental, vision, and basic life insurance. Employees are eligible to enroll in the Company's 401(k) plan.