Planner - Cherry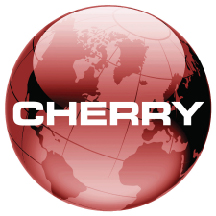 With more than 120 operations and approximately 20,000 employees worldwide, Precision Castparts Corp. is the market leader in manufacturing large, complex structural investment castings, airfoil castings, forged components, aerostructures and highly engineered, critical fasteners for aerospace applications. In addition, we are the leading producer of airfoil castings for the industrial gas turbine market. We also manufacture extruded seamless pipe, fittings, and forgings for power generation and oil & gas applications; commercial and military airframe aerostructures; and metal alloys and other materials for the casting and forging industries. With such critical applications, we insist on quality and dependability – not just in the materials and products we make, but in the people we recruit.
PCC is relentless in its dedication to being a high-quality, low-cost and on-time producer; delivering the highest value to its customers while continually pursuing strategic, profitable growth.
In 2016, Berkshire Hathaway, led by Chairman and CEO Warren E. Buffett, acquired Precision Castparts Corp.
Position Summary: 
Under minimal direction, purchases tooling, supplies and/or equipment, plans 
and follows-up with internal customers and external suppliers. Responsible for 
scheduling work orders and shop floor control to ensure that production meets 
required schedules. 

Position Accountabilities:
1. Runs daily tooling report to update systems from previous days transactions. 
2. Interfaces with internal customers on tooling needs. 
3. Orders tooling from suppliers. 
4. Creates purchase orders use tooling system and QAD 
5. Update tooling system with each tooling request and purchase order. 
6. Requests quotes from suppliers and evaluates best price. 
7. Complies with all environmental safe practices and regulations. Reads all 
MSDS' and possesses thorough knowledge of all oil and chemical labeling 
and storage requirements. 
8. Performs other related duties as assigned or requested. 
Position Qualifications:

MINIMUM EDUCATION:                • Bachelor's degree or equivalent, APICS certification preferred. 
                                                         
MINIMUM EXPERIENCE:               • 3-5 years related experience in a manufacturing environment.
 
SKILLS:
• Basic math to include algebra 
• Blueprint reading 
• Compose internal/external letters and memos 
• Coordinate lead time on tooling ordered
 
• Data entry using QAD, Excel, Word, Schedule +, E-mail, FoxPro, Tooling System 
• Calculator 
• Micrometer, caliper 
• Have some knowledge of headers and thread roller 
• Photocopier, PC, fax machine 
• Follow instructions from blueprint, PO's, employee's requests 
LEVEL OF SUPERVISION • None
For informational purposes only, the range of pay for this role is $57400  to $86100 US Dollar (USD) Salaried based on a variety of factors.  For informational purposes only, this role is eligible to participate in the Company's Quarterly Cash Bonus Plan, paid out at the quarterly bonus factor of 2X the Company's bonus multiple, based on the Company's performance in the applicable quarter
. Employees will receive 80 hours paid time off every year. Employees will also receive 10 paid holidays. Employees (and their families) are eligible to participate in the company's medical, dental, vision, and basic life insurance. Employees are eligible to enroll in the Company's 401(k) plan.