Automation Facilities Engineer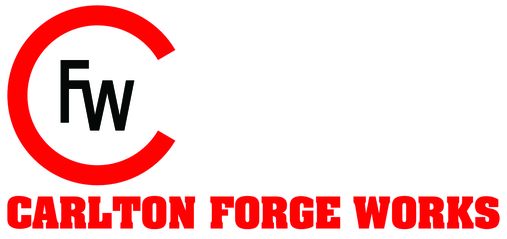 With more than 120 operations and approximately 20,000 employees worldwide, Precision Castparts Corp. is the market leader in manufacturing large, complex structural investment castings, airfoil castings, forged components, aerostructures and highly engineered, critical fasteners for aerospace applications. In addition, we are the leading producer of airfoil castings for the industrial gas turbine market. We also manufacture extruded seamless pipe, fittings, and forgings for power generation and oil & gas applications; commercial and military airframe aerostructures; and metal alloys and other materials for the casting and forging industries. With such critical applications, we insist on quality and dependability – not just in the materials and products we make, but in the people we recruit.
PCC is relentless in its dedication to being a high-quality, low-cost and on-time producer; delivering the highest value to its customers while continually pursuing strategic, profitable growth.
In 2016, Berkshire Hathaway, led by Chairman and CEO Warren E. Buffett, acquired Precision Castparts Corp.
Carlton Forge Works, leading Forge manufacturer in the industry, is automating production processes creating additional production capacity and safety improvements across the business.  We have an exciting opportunity to for an Automation Facilities Engineer to lead these efforts. 
The Automation Engineer, working with the Director of Facilities,  will be challenged with managing and executing capital improvement projects that will reduce variable cost, variability from part to part, and reduce human error related scrap.  
Approximately 10-20% of working time will be supporting smaller general maintenance and safety projects related to field of expertise, these smaller projects will be as assigned by management, and arise from normal day to day manufacturing operations to support facility goals.
Primary Duties & Responsibilities   
Lead the design, quoting and installation of a new robotic grinding cell for inside diameter grinding of metal aerospace ring forgings.
Supervise the operation of the system to ensure full production is reached
Project management and design guidance for Furnace Process Control Automation to eliminate paper and manual process and replace with automated furnace controls. Integration with Oracle MRP.
Rotary Furnace Mechanical Controls Modernization  
Develop and submit ECAR for replacement of (5) rotary furnace controls systems using primarily Rockwell ControlLogix 5000.

Supervise and project manage the implementation of the ECAR, including coordination with vendors and minimizing disruptions for Production.
Forge Robotic Press Tending – Elimination of manual tool handling and lubrication handling that currently exposes associates to hazardous conditions.  Transition to Robotic based system. Project cost approx. $500k per press cell.
Develop design, obtain quotes, determine project ROI, and submit ECAR for one press cell
Safety FMEA comparison chart, along with Operations, Safety and Facilities teams, develop:

Safety FMEA current scores for manual labor tasks identified to be replaced by automation.

Safety FMEA estimates for the equivalent tasks prior to ECAR submittal

After full implementation and observation in the field, determine final Safety FMEA scores
 Conduct internal and external benchmarking with subject matter experts to use in considering business solution on projects
Benchmark safety best practices including employee operation and dust handling, operational efficiency and cost best practices, environmental cost and compliance
This project will very likely be met with reverse benchmarking, there are several other PCC sites observing this project with intent to learn from CFW and implement similar systems at their sites. Providing benchmarking opportunities for others is an expect component of this project.
Automate Furnace Process Controls to eliminate paper and manual process and replace with automated solution.
Experience & Education  
Education
Bachelor's degree in Electrical Engineering Mechanical Engineering, Manufacturing Engineering, Industrial Engineering, or similar
 Experience
2+ years of manufacturing experience, aerospace/forging background is preferred
1 year of automation engineering experience in a manufacturing environment preferred 
Systems knowledge preferred Control Logix, Scada. Furnace Controls, Hydraulics controls.
Note:  This position is subject to the International Traffic in Arms Regulations (ITAR) which requires U.S. person status. ITAR defines U.S. person as an U.S. Citizen, U.S. Permanent Resident (i.e. 'Green Card Holder'), Political Asylee, or Refugee.  Employees must be legally authorized to work in the United States. Verification of employment eligibility will be required at the time of hire. Visa sponsorship is not available for this position.
Full Relocation is authorized for this position.