Quality Inspector (2nd Shift) - Cherry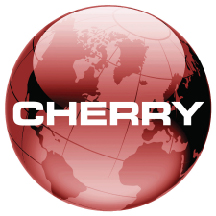 With more than 120 operations and approximately 20,000 employees worldwide, Precision Castparts Corp. is the market leader in manufacturing large, complex structural investment castings, airfoil castings, forged components, aerostructures and highly engineered, critical fasteners for aerospace applications. In addition, we are the leading producer of airfoil castings for the industrial gas turbine market. We also manufacture extruded seamless pipe, fittings, and forgings for power generation and oil & gas applications; commercial and military airframe aerostructures; and metal alloys and other materials for the casting and forging industries. With such critical applications, we insist on quality and dependability – not just in the materials and products we make, but in the people we recruit.
PCC is relentless in its dedication to being a high-quality, low-cost and on-time producer; delivering the highest value to its customers while continually pursuing strategic, profitable growth.
In 2016, Berkshire Hathaway, led by Chairman and CEO Warren E. Buffett, acquired Precision Castparts Corp.
Position Summary:
Level Two: Working under minimal supervision, level two quality technicians preform Final Inspection tasks demonstrating intermediate knowledge of shop math, print reading, measuring tools, product segregation, and quality reporting. Level two quality technicians demonstrate basic trouble shooting skills relating to production quality. 2-3 Years
Primary Duties & Responsibilities:
Work safely under functional safety guidelines such as PPE and equipment interaction.
Performs Wire and Component Receiving Inspection
Performs In-process and FAI Inspections
Performs Final Product Testing (Shear, Tensile, Spindle Retention, Disassembly, Dimensional and Performance testing).
Identify, Reject and Segregate Non-Conforming product
Creates Final Test Reports in PQS
Can Use PQS Functions (Test Reports, DTS, etc)
Performs Shipping Inspection
Participation in Round Robin and Proficiency Testing.
Pass Certifications in Primary Area + 4 Additional Areas (CL, CM, SPI, HTI, Wire, Shipping, Gage, etc)
Knowledge of Work Orders and PCP's
Perform all tasks of Level 1
Ensures tools / equipment meet standards and calibration requirements.
Performs other related duties as assigned or requested.
Required Skills:
The ability to read and write English.
The ability to perform shop math, fractions, decimals…
The ability to use basic inspection tools such micrometers, calipers, comparators
The ability to navigate intranet to locate process documents - computer skills
The ability to read and interpret work instructions and basic prints and dimensions
Mechanical Testing experience (shear, tension, spindle retention etc)
Willing and able to work overtime and weekends as business needs demand
Experience & Education
Typically 2-3 Years of Experience
GED or High School diploma preferred but not required.