Data Analyst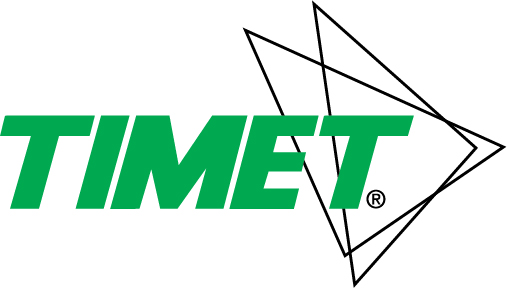 With more than 120 operations and approximately 20,000 employees worldwide, Precision Castparts Corp. is the market leader in manufacturing large, complex structural investment castings, airfoil castings, forged components, aerostructures and highly engineered, critical fasteners for aerospace applications. In addition, we are the leading producer of airfoil castings for the industrial gas turbine market. We also manufacture extruded seamless pipe, fittings, and forgings for power generation and oil & gas applications; commercial and military airframe aerostructures; and metal alloys and other materials for the casting and forging industries. With such critical applications, we insist on quality and dependability – not just in the materials and products we make, but in the people we recruit.
PCC is relentless in its dedication to being a high-quality, low-cost and on-time producer; delivering the highest value to its customers while continually pursuing strategic, profitable growth.
In 2016, Berkshire Hathaway, led by Chairman and CEO Warren E. Buffett, acquired Precision Castparts Corp.
Summary
The BI Data Analyst role identifies business intelligence, reporting, and data analysis needs. They work closely with clients and IT teams to turn data into critical information and knowledge that can be used to make sound business decisions. The BI Analyst builds an understanding of the business at a level of detail that enables them to identify and address critical issues. They provide data that is accurate and reliable, and ensure the information is easily available to users for direct consumption or integration with other systems.
The BI Analyst educates and trains clients to use the data as an analytical tool, displaying the information in new forms and content for analysis and option exploration. The BI Analyst will work with clients to determine business requirements, priorities, define key performance indicators (KPI), and develop BI and data warehouse (DW) strategies.
Essential Functions
Provides design support for the development of business intelligence solutions.
Works on medium to complex and cross-functional IT and business intelligence solutions.
Works on multiple tasks/projects as team member.
Works with internal and external customers and IT partners to develop and analyze business intelligence needs.
Provides input to business requirements for the design of solutions.
Interprets business requirements and determines optimum BI solutions to meet needs.
Identifies and provides input to new technology opportunities that will have an impact on the PCC Metals' BI systems.
Designs PCC Metals wide "views" and custom reports.
Extracting and manipulating large datasets from different data sources such as databases, text files, Excel, Access, etc.
Transforming, integrating, and presenting data for analysis
Researches business problems and creates models that help analyze these business problems.
Provides input to the development of information quality metrics.
Provides input to standards, policies and procedures for the form, structure, and attributes of the BI tools and systems.
Designs and delivers end-user training and training materials.
·       Trains users to transform data into action-oriented information and to use that information correctly
Additional Responsibilities
·       Designated Power BI "super user"
·       Test data warehouse tables by visualizing large datasets to find patterns in data quality issues
Qualifications
Competencies
·       Highly motivated, independent, attention to detail, big-picture thinker, innovative, communicator
·       Strong written and verbal communication skills – ability to effectively collaborate with other Analysts as well as non-data personnel in order to move projects forward
·       Knowledge of basic data modeling principals (star schema, relational databases, etc.)
·       Willingness to observe and learn manufacturing processes
·       Proficient in statistical analysis
Education and Experience
·       Bachelor's degree in statistics, mathematics, computer science, or related field
·       Master's preferred
·       Experience with business intelligence tools Tableau or Power BI (preferred)
·       Experience with Oracle or SAP (preferred)
·       Understanding of Structured Query Language and Relational Databases
·       Demonstrated understanding of 'Big Data' concepts and principles
·       Experience with Microsoft Azure technologies desirable
·       Knowledge of one or more aerospace manufacturing functional areas.
Special Skills
·       Business Intelligence tools
o   Power BI or Tableau
·       Database Languages
o   SQL (required), TSQL or PLSQL a plus
·       Statistical Languages
o   R (preferred), Python, SAS, etc.
·       General Software
o   Microsoft Word, PowerPoint, Excel
Additional Notes
Job Dimensions
Work Environment –
Office based, with limited need for travel between the plants.