Machine Shop Support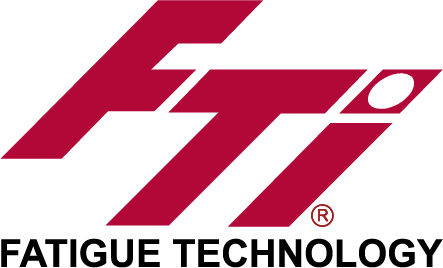 Fatigue Technology (FTI) officially entered the commercial aerospace industry in 1969 when it helped pioneer the cold expansion process with the Boeing Company. Since then, FTI has engineered cold expansion based applications in support of major OEMs and MROs across the globe including Airbus, Boeing, Bombardier, Bell, and Sikorsky. The FTI split sleeve cold expansion process specification is generally accepted as the industry standard. Cold Expansion is used on almost every commercial and military aircraft in the world due to the proven solution of crack growth and the long term benefits to both the structures fatigue life and the cost savings in installation and maintenance. The Cold Expansion method is also used to install rivetless nut plates, blind fasteners, bushings, liners, and fittings in both metal and composite applications.
Position Summary
Loads, unloads, and conveys materials within or near plant, yard or work site, and performs a combination of tasks under specific direction, which may include shipping and/or receiving. Opens containers using hand tools. Counts and weighs materials and records information. Loads and unloads materials onto or from pallets, trays, racks, conveyors, and machines by hand. Loads or unloads materials into or from trucks by hand. Conveys materials using wheelbarrow, hand truck, forklift, electric dolly, elevator or other devices. Stacks or assembles materials. Aids machine operators by lifting heavy objects by hand or by use of power hoist.
Core Competencies Required for this Position
Basic understanding of computerized MRP/Inventory system
Understand and adhere to proper material handling practices
Understand manufacturing process and how to cooperatively work with with production personnel
Familiar with general packing containers, materials, and practices
Can work with multiple priorities and seeks supervisor's help when there are conflicts
Able to be certified with and operate a fork lift and picker
Maintain staging areas, packaging areas, and loading docks in a clean, orderly manner
Ability to professionally communicate and work cooperatively with others
Attention to detail and ability to handle multiple priorities
Willingness to learn and receive training
Legible handwriting, literate in English
Primary Responsibilities
Under supervision, set daily work order priorities, move, stage, pack/unpack, open/seal, and gather materials, crates, boxes, parts, equipment, and other production items as needed to support efficient, timely, and orderly daily production flow
Move shipping crates, boxes, and materials to final machining and/or assembly areas; Move packaged crates and boxes to shipping and receiving staging area; Handle related documentation in a safe manner
Keep staging areas clean and clear of debris
Reposition carts, trolleys, fork-lifts, and other shop transport equipment in their end-of-day storage area
Monitor and properly dispose of accumulated machining chips; Maintain chip bins and surrounding area clean and orderly
In coordination with machinists and/or supervision, expedite materials from stores and tools from crib
May occasionally perform special projects; Perform other duties as assigned
Minimum Education or Experience
Highschool diploma or equivalent
1 year of related experience