Sales Account Manager II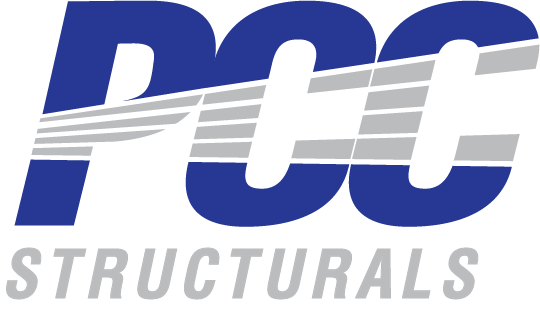 With more than 150 operations and about 22,000 employees worldwide, Precision Castparts Corp. is the market leader in manufacturing large, complex structural investment castings, airfoil castings, forged components, aerostructures and highly engineered, critical fasteners for aerospace applications. In addition, we are the leading producer of airfoil castings for the industrial gas turbine market. We also manufacture extruded seamless pipe, fittings, forgings, and clad products for power generation and oil & gas applications; commercial and military airframe aerostructures; and metal alloys and other materials for the casting and forging industries. With such critical applications, we insist on quality and dependability – not just in the materials and products we make, but in the people we recruit.
Headquartered in Portland, Oregon, this over 10 billion dollar company employs more than 29,500 people worldwide.  PCC has over 160 plants and has a presence in twenty-six states in the US and in over a dozen countries. PCC is relentless in its dedication to being a high-quality, low-cost and on-time producer; delivering the highest value to its customers and shareholders while continually pursuing strategic, profitable growth.
Effective early February 2016, Berkshire Hathaway, led by chairman and CEO Warren E. Buffett, acquired Precision Castparts Corp.
PCC Structurals specializes in nickel-based superalloy, titanium, stainless steel, and aluminum investment castings for aerospace, land-based turbine, medical, military armament, and many other applications. Our division's emphasis on high-quality, low-cost, and timely delivery has enabled it to become the leading supplier of structural investment castings worldwide.
PCC Structurals Division office is located in Clackamas Oregon.
This position will oversee the PO entry and acknowledgement process for PCC Structurals Division at the Sunnyside Division Office.  Develops and maintains relationships with customers through personal interaction to ensure the plant is producing castings on the programs that allow PCC the maximum profit opportunities. Some field positions have primary responsibility to provide technical services to customers' engineering, manufacturing and quality organizations on behalf of PCC.
1. CUSTOMER BASE AND MARKET SHARE
Objective: To identify new product/process opportunities and develop pricing strategies to secure new business with maximum profit opportunity. To ensure PCC receives consideration from a technical standpoint for participation in new programs.Typical Activities:
A. Develops and conducts customer presentations in conjunction with PCC representatives.
B. Reviews Requests for Quotes (RFQ) for requirements, desirability of program, and potential profit opportunity.
C. Interfaces with customer's purchasing, engineering and metallurgical representatives to obtain information regarding competitors, PCC, and the market place.
D. Identifies potential applications for customers; provides new technical data to customers.
E. Coordinates with Engineering, Quality, Manufacturing, etc., on design, casting, and product requirements, and strategies for fulfilling those requirements for new customers.
F. Initiates RFQ's for cost estimate.
G. Reviews cost estimate and develops pricing strategy to maximize profit opportunity.
H. Prepares and presents PCC's proposals.
I. Enhances PCC's reputation as an ethical, responsive and technologically-oriented company.
2. NEGOTIATE CONTRACTS
Objective: To negotiate contracts regarding price, delivery, specifications, and design to provide plant with maximum profit opportunity.Typical Activities:
A. Develops pricing strategy based upon market information to maximize profit opportunity.
B. Develops PCC's pricing strategy with Plant Sales Manager when major dollar contracts and/or multi-year pricing is required.
C. Works closely with the customer's representative to develop proposals which meet customer's needs and maximizes PCC's profit opportunity.
3. REPEAT BUSINESS
Objective: To review all repeat business for desirability of program and profit opportunity; to track and report quality issues.
Typical Activities:
A. Develops pricing strategy based upon market information to maximize profit opportunity.
B. Obtains and evaluates competitive information to allow PCC to maximize profit opportunity.
C. Communicates/interfaces with customer representatives to ensure good working relationships are maintained and customer requirements are fulfilled.
4. CUSTOMER ENGINEERING CHANGES
Objective: To review all engineering changes and tool reworks with plant to maximize profit opportunity.
Typical Activities:
A. Initiates Reports of Change (ROC) information for plant review prior to incorporation; reviews ROC comments for impacts on price, delivery, and specifications.
B. Develops pricing strategy for cost and/or delivery impacts to maximize profit opportunity.
5. MARKET INFORMATION
Objective: To provide plant and marketing management with market information to accurately forecast new and repeat business for short and long range planning.
Typical Activities:
A. Collects data for analysis which reflects sales trends including evaluation of PCC's competitive position in the market place.
B. Provides Marketing department with information on price and market share for evaluation and preparation of both short and long range forecasts; identifies potential new business opportunities including anticipated price and market share.
C. Advises Marketing of potential threats to current markets.
6. CUSTOMER REQUIREMENTS/COMMUNICATION
Objective: To interface with Manufacturing, Planning, Engineering, Quality, and Contract Administration personnel to coordinate PCC-customer interface and ensure customer and customer requirements are satisfied.
Typical Activities:
A. Attends team meetings to exchange information on process changes and problems meeting customer specifications.
B. Coordinates conference calls between plant personnel and customer's representatives.
C. Develops relationship with customer to work process change/problems to a mutually satisfactory solution.
1. Bachelors degree in a technical or business field and 4 - 5 years of relevant experience, or an equivalent combination of experience and training with 2 or more years of experience at PCC is a requirement.
2. Some technical positions require experience to include 2 years calling on original equipment manufacturing accounts.
3. Demonstrated negotiation, marketing and technical expertise.
4. Demonstrated communication, organizational, and interpersonal relationship skills.
5. Ability to lead account teams.
6. Sales, PO Entry, customer service Planning, or Shipping dock experience at PCC is preferred.