Senior Payroll/Benefits & HRIS Analyst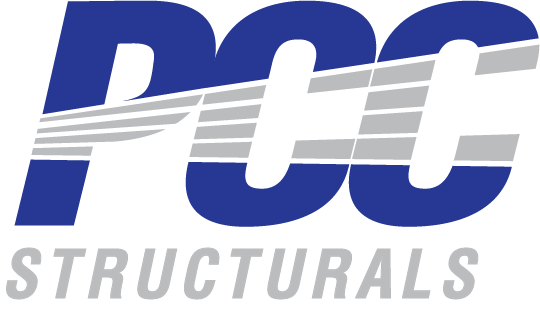 Precision Castparts Corp. (PCC) is a leading worldwide, diversified manufacturer of complex metal components and products. It serves the aerospace, power, and general industrial markets. PCC is the market leader in manufacturing large, complex structural investment castings, airfoil castings, and forged components used in jet aircraft engines and industrial gas turbines. The Company is also a leading producer of highly engineered, critical fasteners for aerospace and other general industrial markets, manufactures extruded seamless pipe, fittings, forgings, and clad products for power generation and oil & gas applications, and supplies metal alloys and other materials to the casting and forging industries. PCC is a high quality business with dominant positions in most segments of the markets in which it serves.
Headquartered in Portland, Oregon, this over 10 billion dollar company employs more than 29,500 people worldwide.  PCC has over 160 plants and has a presence in twenty-six states in the US and in over a dozen countries. PCC is relentless in its dedication to being a high-quality, low-cost and on-time producer; delivering the highest value to its customers and shareholders while continually pursuing strategic, profitable growth.
Effective early February 2016, Berkshire Hathaway, led by chairman and CEO Warren E. Buffet, acquired Precision Castparts Corp.
PCC Structurals is the world leader in superalloy, aluminum and titanium investment casting.  With applications in jet aircraft engines, airframes, industrial gas turbine (IGT) engines, military armaments, medical prosthesis, and many other industrial markets, we provide a wide portfolio  of high-quality components, some as large as 100 inches (250cm).
As the original business unit for Precision Castparts, you can count on PCC Structurals' extensive experience and knowledge to consistently provide high-quality castings, even at significant volumes.
PCC Structurals also provides solidification modeling, in-house rapid prototyping (including SLA), digital radiography, hot isostatic pressing, precision machining and protective coating services. We operate 11 manufacturing facilities in the United States and Europe.
Located in Clackamas, Oregon, our Division team supports PCC Structurals operations across the United States. 
The Senior Payroll/Benefits & HRIS Analyst reports to the Director of Payroll and will serve as a key resource for data integrity and organizational compliance for all 17 payroll companies within the Structurals Division. The successful candidate will work with internal and external departments to identify gaps, champion compliance, uphold standard operating procedures, and demonstrate best practices. This is a job for someone willing to take full ownership of their workload and interact with all levels of employees throughout the organization.
Ensure all transactions are posted to the general ledger correctly and balance to payroll reports.
Review of Wage & Hour regulations for PCC jurisdictions and communicate needed updates.
Audit all aspects of the payroll prior to transmission, and ensure completion of payroll packets, wires, and SOX controls.
Work with Finance and operations to research discrepancies between flex and payroll.
Provide backup coverage for payroll processing for all 17 payroll companies within the Division.
Business liaison between the Payroll department and third-party vendors.
Collaborate with Accounting, Benefits and IT during acquisitions and system conversions.
Maintain earnings and deduction codes to ensure mapping and programming is correct for all taxes, 401K, GL, and special accumulators.
Identify opportunities within the timekeeping, HRIS, ERP systems to help streamline and improve processes.
Track and manage cost share arrears and opt-out payments.
Provide interpretation and guidance on policies as related to employee pay.
Support Director of Payroll with audits, corporate reporting, tax filing, special projects.
Ensure timely and effective support for the month, quarter, and year-end close processes.
Provide support and guidance to the HR and Accounting staff at 11 plants.
Review pension, profit sharing, and 401(k) calculations and reporting.
Manage data integrity within the HRIS systems.
Review data exceptions to ensure appropriate communication between systems.
Bachelor's degree or equivalent experience.
5+ years of accounting and audit experience.
Capacity to attend to issues that arise in a professional customer service-oriented manner.
Analytical, ambitious, curious, and independent; willing to take the initiative to accomplish tasks at hand. Requires a sense of urgency due to legal requirements of payroll processing.
Ability to interpret and administer company policies and accounting procedures / principles.
Ability to pass a pre-employment background check including drug screen
Precision Castparts Corp. is an equal opportunity employer committed to recruit, hire, train and promote in all job categories without regard to race, color, religion, sex, sexual orientation, gender identity, national origin, age, disability, veteran status or other status protected by applicable law. 
This requisition is closed to applications.