Manufacturing Engineer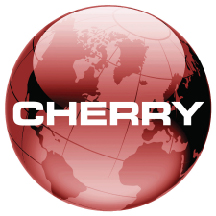 Precision Castparts Corp. (PCC) is a leading worldwide, diversified manufacturer of complex metal components and products. It serves the aerospace, power, and general industrial markets. PCC is the market leader in manufacturing large, complex structural investment castings, airfoil castings, and forged components used in jet aircraft engines and industrial gas turbines. The Company is also a leading producer of highly engineered, critical fasteners for aerospace and other general industrial markets, manufactures extruded seamless pipe, fittings, forgings, and clad products for power generation and oil & gas applications, and supplies metal alloys and other materials to the casting and forging industries. PCC is a high quality business with dominant positions in most segments of the markets in which it serves.
Headquartered in Portland, Oregon, this over 10 billion dollar company employs more than 29,500 people worldwide.  PCC has over 160 plants and has a presence in twenty-six states in the US and in over a dozen countries. PCC is relentless in its dedication to being a high-quality, low-cost and on-time producer; delivering the highest value to its customers and shareholders while continually pursuing strategic, profitable growth.
Effective early February 2016, Berkshire Hathaway, led by chairman and CEO Warren E. Buffet, acquired Precision Castparts Corp.
Cherry Aerospace is a global leader in the design and manufacture of fastening systems for the aerospace industry. The Cherry® name is synonymous with aerospace fasteners, and the CherryMax® line of rivets is the most widely-used in the industry. The Cherry® brand dates back to 1940 when the Cherry Rivet Company introduced easily-installed blind fasteners, which the aerospace industry quickly adopted as a standard. Cherry Aerospace is headquartered in Santa Ana, California, USA, and is a member of the PCC Fastener Products Division of Precision Castparts Corp (PCC).
Cherry's products include Blind Rivets, Blind Bolts, Rivetless Nut Plates, Shear Pin fasteners and Installation Tools. They are available from a large number of distributors, including locations in the United States, Australia, Canada, China, Czech Republic, Dubai, France, Germany, India, Israel, Italy, Japan, Mexico, Poland, Puerto Rico, Singapore, Spain, Switzerland, and the United Kingdom.
1224 E Warner Ave, Santa Ana, CA 92705
The Manufacturing Engineer is responsible for the origination, evaluation, and development of manufacturing processes.  They support new and existing programs by developing new or improved processes, designing tooling and developing production controls in a Lean Manufacturing environment.   The Manufacturing Engineer will be responsible for estimating production times, and maintaining and updating current production procedures, CNC programs and documentation.  
Analyze engineering drawings to determine optimum manufacturing sequence and tooling requirements for new designs or modifications of current products from a productivity and ongoing production standpoint.
Create solid models and CNC programs using MasterCAM, and production sketch sheets using SolidWorks.
Design and request procurement of tools necessary for conformance to process requirements.
Prepare detailed procedures describing fabrication, machining and assembly sequence and methods.
Set up new equipment, ensure its satisfactory operation and instruct others to use it properly.
Stay informed concerning new manufacturing technology and equipment and investigate their potential applications.  Recommend incorporation of new technology for company applications where feasible and practical.
Assist in the continuous improvement of standard work in the department and in the training and development of other department personnel.
All other duties as assigned.
Post-Secondary Education, Bachelor's Degree preferably in Mechanical, Aerospace or Manufacturing Engineering
Engineering experience in a job shop machining environment; aerospace preferred
Advanced and complex machining processes and related tooling 
Lean Six Sigma Training a plus
Working knowledge of VISUAL (for Enterprise Resource Planning), Microsoft Office, SolidWorks, and GibbsCAM.
Knowledge of Siemens 840d SL controls used in the DMG CTX beta 800 & 1250 TC's and in the DMG DMU-65fd machining centers (or similar) also a plus.
Knowledge of Mazak FH-4800 and HTC-400 Mazatrol also a plus.
Team based leadership traits with an achievement-oriented focus.
Ability to influence using implied and explicit power.
Dedication to accuracy, being organized, and desires to be held accountable for functional area and project results.
Ability to influence positive behaviors and corrective actions.
Accept responsibility: Take pride in the quality of your work, evaluate it regularly, and effective use of time.
Excellent Interpersonal Skills: Ability to work co-operatively with others, maintain a positive attitude and promote the company's best interests.  
Show Flexibility: The ability and willingness to adapt and be flexible to an ever-changing growth environment.
Demonstrated persistence, self-motivation, and display an effort to continually improve performance.
Clear understanding of 5S and Lean Six Sigma Concepts and Practices
High attention to detail
Communication: Speaks clearly and persuasively in positive or negative situations; listens and gets clarification; responds well to questions. Writes clearly and informatively; Able to interpret written information; Presents technical presentations effectively
Computer Skills: Must have strong knowledge in various PC applications such as Microsoft Office, MS Excel, MS Word, MS Outlook, MS Power Point and MS Project. 
Full Relocation is authorized for this position.