CNC Operator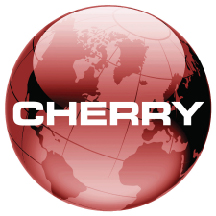 Precision Castparts Corp. (PCC) is a leading worldwide, diversified manufacturer of complex metal components and products. It serves the aerospace, power, and general industrial markets. PCC is the market leader in manufacturing large, complex structural investment castings, airfoil castings, and forged components used in jet aircraft engines and industrial gas turbines. The Company is also a leading producer of highly engineered, critical fasteners for aerospace and other general industrial markets, manufactures extruded seamless pipe, fittings, forgings, and clad products for power generation and oil & gas applications, and supplies metal alloys and other materials to the casting and forging industries. PCC is a high quality business with dominant positions in most segments of the markets in which it serves.
Headquartered in Portland, Oregon, this over 10 billion dollar company employs more than 29,500 people worldwide.  PCC has over 160 plants and has a presence in twenty-six states in the US and in over a dozen countries. PCC is relentless in its dedication to being a high-quality, low-cost and on-time producer; delivering the highest value to its customers and shareholders while continually pursuing strategic, profitable growth.
Effective early February 2016, Berkshire Hathaway, led by chairman and CEO Warren E. Buffet, acquired Precision Castparts Corp
1224 E Warner Ave
Santa Ana, CA 92705
Under general supervision, prepares raw material for the computer numerical
machine to manufacture installation tools.
Position Accountabilities:
Reviews work orders and determines set-up, tooling and material needed to print specifications.
Prepares raw bar stock and castings.
Programs machine use computer numerical controls to cut the raw bar stock and castings.
Inspects product per dimensions.
Makes minor changes to programs.
Complies with all environmental safe practices and regulations. Reads all MSDS' and possesses thorough knowledge of all oil and chemical labeling and storage requirements.
Performs other related duties as assigned or requested.
High school or equivalent
Data entry using computer numerical
programs; FANUC, BENDIX, KERNEY
TRECKER, ALLEN BRADLEY,
SEIMANS, DYNA PATH
•
Inspection using micrometers, calipers,
assorted gauges, optical comparator
• Calculator
• CNC Mill
• Follow instructions
This requisition is closed to applications.