Production Support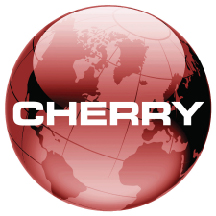 Precision Castparts Corp. (PCC) is a leading worldwide, diversified manufacturer of complex metal components and products. It serves the aerospace, power, and general industrial markets. PCC is the market leader in manufacturing large, complex structural investment castings, airfoil castings, and forged components used in jet aircraft engines and industrial gas turbines. The Company is also a leading producer of highly engineered, critical fasteners for aerospace and other general industrial markets, manufactures extruded seamless pipe, fittings, forgings, and clad products for power generation and oil & gas applications, and supplies metal alloys and other materials to the casting and forging industries. PCC is a high quality business with dominant positions in most segments of the markets in which it serves.
Headquartered in Portland, Oregon, this over 10 billion dollar company employs more than 29,500 people worldwide.  PCC has over 160 plants and has a presence in twenty-six states in the US and in over a dozen countries. PCC is relentless in its dedication to being a high-quality, low-cost and on-time producer; delivering the highest value to its customers and shareholders while continually pursuing strategic, profitable growth.
Effective early February 2016, Berkshire Hathaway, led by chairman and CEO Warren E. Buffet, acquired Precision Castparts Corp.
PCC Fasteners offers comprehensive product lines that cover virtually every aerospace fastening application, we produce fasteners, precision components, tooling, and engineered system solutions for the automotive, defense, industrial machinery, and other performance-driven markets
PCC Fasteners products' manufacturing operations are spread over four continents, forming a network of industry-leading companies, which enables our customers to utilize our experience and deep product knowledge wherever they need it. Embedded in a culture of continuous improvement, our assets and industry leadership insure that we will consistently deliver our customers the best value in the markets we serve.
Cherry Aerospace is a global leader in the design and manufacture of multi-piece fastening systems for the aerospace industry. The Cherry® name is synonymous with aerospace rivets, and the CherryMax® line of rivets is the most widely-used in the industry.
The Cherry® brand dates back to 1940 when Cherry Rivet Company introduced easily-installed blind fasteners, which were quickly adopted as an aerospace industry standard. Operating out of a 286,000 square foot facility in Santa Ana, California, Cherry's full line of products includes blind rivets, blind bolts, rivet-less nut plates, shear pin fasteners, temporary fasteners, and installation tools.
All Cherry products are available from a large number of distributors, including locations in the United States, Australia, Canada, China, Czech Republic, Dubai, France, Germany, Italy, Japan, Mexico, Poland, Puerto Rico, Singapore, Spain, Switzerland, and the United Kingdom.
In 2016, SPS Technologies Santa Ana began the consolidation into Cherry Aerospace. SPS Technologies, Santa Ana specializes in the development and manufacture of fastener assemblies including nut plates, channel nuts, panel fasteners, studs and inserts, and self-retaining bolts for commercial and military applications. The consolidation combines the synergy of two fastener organizations to create a best-in-class facility.
Under close supervision, provides general support in various manufacturing
processes and areas.
 Hand sort and hand assembly.
Performs Shear and Tension testing.
May operate a variety of production equipment which may include semiautomated
assembly machine, manual welding machine, roll sorter, crimper, press machine, induction anneal, etc.
Assists set-up operators as required or requested.
Wash and lube parts as needed.
Counts pieces and weighs parts as needed.
 Maintains a clean and safe work areas
 Complies with all environmental safe practices and regulations. Reads all MSDS' and possesses thorough knowledge of all oil and chemical labeling and storage requirements.
Performs other related duties as assigned or requested
High school diploma or G.E.D.
6 months - 1 year related experience
English language proficiency – verbal and written

•

Basic math skills

•

Blueprint reading

•

Inspection

•

Measurement skills

Use of inspection equipment – Satec, comparators, micrometers, calipers

Machine (Headers, Threadrollers, etc.):

A base knowledge of how they work


Maintain record and other documentation

Computer data entry skills
This requisition is closed to applications.