Manager Financial Planning & Analysis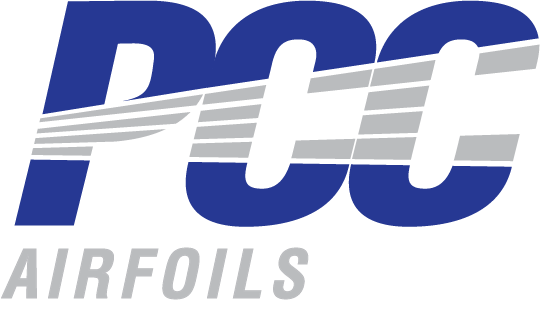 Precision Castparts Corp. is a worldwide, diversified manufacturer of complex metal components and products. It serves the aerospace, power, and general industrial markets. PCC is the market leader in manufacturing large, complex structural investment castings, airfoil castings, forged components, aerostructures and highly engineered, critical fasteners for aerospace applications. In addition, the Company is the leading producer of airfoil castings for the industrial gas turbine market. PCC manufactures extruded seamless pipe, fittings, forgings, and clad products for power generation and oil & gas applications.
PCC Airfoils, LLC is an Equal Opportunity Employer, making decisions without regard to race, color, religion, sex, sexual orientation, gender identity, national origin, veteran status, or disability.
PCC Airfoils, LLC, headquartered in Greater Cleveland, Ohio, is a world leader in the fast-paced, high-tech industry of investment casting. Each of the thirteen (13) Airfoils' locations play an integral part in the manufacture of blades, vanes and components for use in gas turbine engines. PCC's parts are found on virtually all commercial & military aircraft, as well as, industrial gas turbine applications in the free world. Our product plays a significant role in NASA's space program and aid in the evolution of the light-weight, fuel-efficient engines of the next generation.
The Airfoils Division is a wholly-owned subsidiary of Precision Castparts Corp. and was acquired by Berkshire Hathaway in February 2016. The company currently has an overall sales volume of over $9 Billion, employing in excess of 25,000 individuals throughout 125 locations in the U.S. and worldwide. PCC is seeking individuals with high personal and professional standards who will thrive in a fast-paced, goal oriented work environment.
Seeking a highly motived individual to assist division management with improving visibility to operational performance through review, analysis, engagement with the operations and improving utilization of the PCC toolkit. This individual should possess the ambition for further development and growth within the company.
Ensure that all financial reporting is completed in compliance with GAAP standards, as well as, Sarbanes-Oxley (SOX) and corporate policies and requirements
Assist in monthly and quarterly reporting to VP of Finance and Division President
Assist in the administration of systems and policies to effectively measure financial and operational performance
Manage the preparation of budgets/forecasts and variance analysis and consolidate total division wide budgets/forecasts
Oversee long and short-range operational planning and performance measurement, including, profit planning, Sales forecasting, expense budgeting, asset utilization, cost standards, savings opportunities, capital investing and labor tracking.
Calculate currency hedging for international financial reporting – MX and UK
Evaluate and develop financial reporting tools and standard reports to reflect consolidated division results
Work with plant finance teams to implement best practices in financial reporting across the division
Evaluate financial processes and identify opportunities to streamline activities across plants and division
Create and maintain an Airfoils division-wide tool to measure material flow on a weekly basis. Included in this measurement:
Review and track large sales and purchasing contracts (>$1 million) across the division.  Harmonize purchase opportunities and terms and conditions; evaluate ECON requests for adherence to "best practice" guidance according to corporate contract guidelines.
Participate in financial modeling and negotiation of Long Term Agreements.
Prepare specialized reports as needed
Ability to meet multiple deadlines, accounting schedule and sales/purchasing contract requirements
B.S/B.A. degree in Accounting
7-9 years combined experience in Accounting / Financial Analysis
CPA /Public Accounting experience, a plus
Good analytical skills and attention to detail
Proficient in PC applications, including expert skills in Excel
Experience with Hyperion, Syteline & Oracle accounting package, a plus
Good communication skills and initiative
Travel to PCC Airfoils' facilities, as requested
Must be highly motivated to take on required tasks with minimum supervision and must be willing to work overtime as required.
This requisition is closed to applications.