Grinder Level 1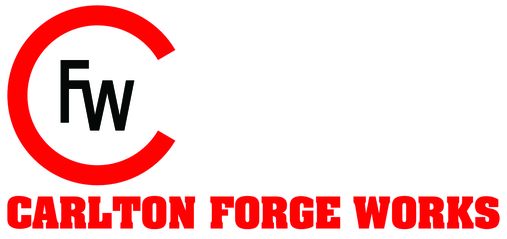 With more than 120 operations and approximately 20,000 employees worldwide, Precision Castparts Corp. is the market leader in manufacturing large, complex structural investment castings, airfoil castings, forged components, aerostructures and highly engineered, critical fasteners for aerospace applications. In addition, we are the leading producer of airfoil castings for the industrial gas turbine market. We also manufacture extruded seamless pipe, fittings, and forgings for power generation and oil & gas applications; commercial and military airframe aerostructures; and metal alloys and other materials for the casting and forging industries. With such critical applications, we insist on quality and dependability – not just in the materials and products we make, but in the people we recruit.
PCC is relentless in its dedication to being a high-quality, low-cost and on-time producer; delivering the highest value to its customers while continually pursuing strategic, profitable growth.
In 2016, Berkshire Hathaway, led by Chairman and CEO Warren E. Buffett, acquired Precision Castparts Corp.
Location Profile:
Carlton Forge Works produces seamless rolled rings as well as open and closed-die forgings for the aerospace, gas turbine, industrial, commercial, and nuclear industries while using one of the most extensive lines of equipment and truly skilled craftsmen anywhere.
Job Summary: Utilizing a large swing grinder and/or a small hand grinder, grinders will condition parts for defect removal. They are responsible for grinding and smoothing surfaces of parts, prior to finishing operations.
KEY PERFORMANCE INDICATORS:
Safety adherence; to include all forklift safety policies
Preventative Maintenance Schedule Adherence
Ability to handle parts without damaging people, parts or property
Timely and accurate record keeping
ESSENTIAL JOB RESPONSIBILITIES:
Comply with PCC Code of Conduct Requirements.
Perform all duties in a safe and collaborative manner and immediately report any potentially dangerous conditions or other safety concerns to a supervisor.
Promote and comply with good safety practices and habits, including but not limited to, use of all PPE, ensuring guards and safety features are working.
Examines and feels surface of work piece for defects.
Removal of defects and/or sharp edges.
Inspects tooling and equipment prior to use to ensure it is in proper working condition; immediately resolves issues as required.
Selects grade of abrasive belt, wheel, or disk according to specifications, knowledge of abrasives, and condition of metal, and attaches to grinder.
Starts grinder and moves it over surface of work piece to remove scratches, laminated metal, excess weld material, and burs.
Polishes ground areas with finer abrasive to produce smooth, unmarred surface.
Replaces worn abrasive disks, wheels, and belts.
Maintains a safe and organized workstation and follows all company policy, safety and procedures.
Maintain accurate and timely daily work logs, equipment maintenance records, and other documents as required.
Assists in keeping equipment and working area clean and orderly.
Communicate with internal customers, fellow associates, supervisors and management as required.
Performs other tasks as assigned.
BASIC QUALIFICATIONS
High School Diploma or GED required, Technical or professional certification preferred and/or completion of an appropriated apprenticeship program
Ability to obtain and maintain valid forklift certification as required
Proven engagement in safety requirements
Ability to work in a non-temperature controlled environment, with exposure to dust and fumes
Basic skills in reading and understanding manufacturing documents, such as POs and work instructions in English
Ability to follow standard machine operating procedures
Attention to detail
Ability to measure parts using standard measuring devices, including a tape measure
Ability to record and enter operations data as required
Ability to follow preventative maintenance process
Ability to troubleshoot problems and take initiative to correct or seek immediate assistance.
Drive, determination, and a self-disciplined approach to achieving results
Sense of urgency and comfort working in a fast-paced environment with a variety of simultaneous projects
Team Mentality
Must be able to stand for long periods of time
Ability to work overtime on short notice, including weekends, as needed
PREFERRED QUALIFICATIONS
Minimum of six (6) months related experience in a manufacturing setting or industrial environment preferred;
Knowledge of metal work process a plus
Forklift and overhead crane experience a plus
PHYSICAL DEMAND
The physical demands described here are representative of those that must be met by an employee to successfully perform the essential functions of this job. Reasonable accommodations may be made to enable individuals with disabilities to perform the essential functions.
While performing the duties of this job, the employee is regularly required to stand; walk; sit; use hands to finger, handle, or feel; reach with hands and arms; and talk or hear. The employee frequently is required to climb or balance and stoop, kneel, crouch, or crawl. The employee must regularly lift and/or move up to 35 pounds. Specific vision abilities required by this job include close vision, distance vision, color vision, peripheral vision, depth perception, and ability to adjust focus.
WORK ENVIRONMENT
The work environment characteristics described here are representative of those an employee encounters while performing the essential functions of this job. Reasonable accommodations may be made to enable individuals with disabilities to perform the essential functions.
While performing the duties of this job, the employee is regularly exposed to moving mechanical parts and outside weather conditions. The employee is frequently exposed to wet and/or humid conditions. The employee is occasionally exposed to high, precarious places; fumes or airborne particles; toxic or caustic chemicals; extreme cold; extreme heat; and vibration. The noise level in the work environment is usually loud.
Precision Castparts Corp. is an equal opportunity employer commit ted to recruit, hire, train and promote in all job categories without regard to race, color, religion, sex, sexual orientation, gender identity, national origin, age, disability, veteran status or other status protected by applicable law.
Note:  This position is subject to the International Traffic in Arms Regulations (ITAR) which requires U.S. person status. ITAR defines U.S. person as an U.S. Citizen, U.S. Permanent Resident (i.e., 'Green Card Holder'), Political Asylee, or Refugee.  Employees must be legally authorized to work in the United States. Verification of employment eligibility will be required at the time of hire. Visa sponsorship is not available for this position.
For informational purposes only, the range of pay for this role is $19 to $23 US Dollar (USD) Hourly based on a variety of factors.  For informational purposes only, this role is eligible to participate in the Company's Quarterly Cash Bonus Plan, paid out at the quarterly bonus factor of 1X the Company's bonus multiple, based on the Company's performance in the applicable quarter
. Employees will receive 80 hours paid time off every year. Employees will also receive 10 paid holidays. Employees (and their families) are eligible to participate in the company's medical, dental, vision, and basic life insurance. Employees are eligible to enroll in the Company's 401(k) plan.