Export Services Representative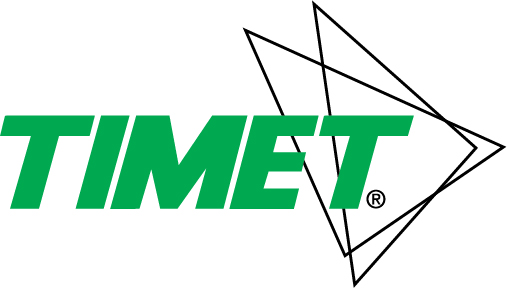 With more than 120 operations and approximately 20,000 employees worldwide, Precision Castparts Corp. is the market leader in manufacturing large, complex structural investment castings, airfoil castings, forged components, aerostructures and highly engineered, critical fasteners for aerospace applications. In addition, we are the leading producer of airfoil castings for the industrial gas turbine market. We also manufacture extruded seamless pipe, fittings, and forgings for power generation and oil & gas applications; commercial and military airframe aerostructures; and metal alloys and other materials for the casting and forging industries. With such critical applications, we insist on quality and dependability – not just in the materials and products we make, but in the people we recruit.
PCC is relentless in its dedication to being a high-quality, low-cost and on-time producer; delivering the highest value to its customers while continually pursuing strategic, profitable growth.
In 2016, Berkshire Hathaway, led by Chairman and CEO Warren E. Buffett, acquired Precision Castparts Corp.
Responsible to be the point of contact with customers and agents in the Export Markets by coordinating pricing, inventory, tech specs, shipments and licenses with appropriate internal resources.
Principal Responsibilities:
Acts as liaison between customers, agents and company in areas such as: pricing, order status, quality, material availability, alloy specifications, required R&D/sample requests, scheduling and shipping.
Maintains contact with plant personnel to insure that customer requirements are met.
Works with logistics and customers' freight forwarder to ensure no shipment delays.
Apply for necessary export licenses when needed.
Expedites import-export shipments and maintains current information on licenses and restrictions.
Supplies outside sales representatives with pertinent information concerning customer activity.
Handles credit issues for the customer such as: credits/complaints and past due account balances.
Reviews and submits all necessary documents to the bank for letters of credit.
Responds to customer and agent questions related to current orders or opportunities and expedites orders as necessary.
Issues formal quotations and follows up with customer/agent to gather market feedback.
Insures prompt and efficient processing of customer orders in SAP; coordinates with appropriate personnel for SAP order entry for certain European orders.
Research customer and business information to support the development of LTA documents.
Work with Product Management to develop competitive pricing strategy to build GOAs.
Complete various sales reports required by management to forecast sales.  
Additional Responsibilities:
Arrange customer and agent visits.
Attend PCC's Export Compliance Conference.
Create NDAs for new customers.
Help prepare necessary documents for annual export compliance audits. 


Required Knowledge/Skills/Abilities:
Ability to communicate effectively verbally and in writing with all relationships including global customers and agents.
Strong math skills with the ability to calculate figures and amounts such as discounts, metric conversions, proportions, fractions, and percentages.  
Proficient with MS Office; SAP
Detail orientated
Ability to handle multiple tasks and to prioritize appropriately. 
Education/Experience Requirements:
Bachelor's degree from four-year college or university is strongly preferred; or two years relevant experience; or equivalent combination of education and experience
Prior experience within a global manufacturing organization. 
This requisition is closed to applications.