Metallurgical ( Quality) Engineer - Cherry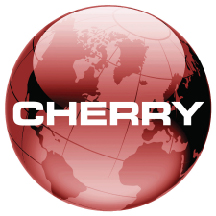 With more than 120 operations and approximately 20,000 employees worldwide, Precision Castparts Corp. is the market leader in manufacturing large, complex structural investment castings, airfoil castings, forged components, aerostructures and highly engineered, critical fasteners for aerospace applications. In addition, we are the leading producer of airfoil castings for the industrial gas turbine market. We also manufacture extruded seamless pipe, fittings, and forgings for power generation and oil & gas applications; commercial and military airframe aerostructures; and metal alloys and other materials for the casting and forging industries. With such critical applications, we insist on quality and dependability – not just in the materials and products we make, but in the people we recruit.
PCC is relentless in its dedication to being a high-quality, low-cost and on-time producer; delivering the highest value to its customers while continually pursuing strategic, profitable growth.
In 2016, Berkshire Hathaway, led by Chairman and CEO Warren E. Buffett, acquired Precision Castparts Corp.
P o s i t i o n S u m m a r y :
Under minimal supervision, investigates properties of metals and develops
methods to use new alloys, and improve usage and processes. Provides
technical advice to Focused Factories, other divisions, and outside wire
processing suppliers. Manages Nadcap material testing laboratory and ISO
17025 compliance. Trains, evaluates and qualifies Lab personnel.

P o s i t i o n  A c c o u n t a b i l i t i e s :
1. Provides technical advice on material and processing issues.
2. Writes, reviews and establishes processing requirements (internal & industry) for materials.
3. Evaluates material problems and recommends solutions.
4. Performs failure analysis on products and writes technical reports.
5. Provides metallurgical support to all focused factories including installation tool and outside wire processing suppliers.
6. Manages materials test laboratory in compliance with Nadcap & ISO 17025.
Generates and revise procedures used in laboratory. Trains, evaluates and qualifies laboratory personnel.
7. Complies with all environmental safe practices and regulations. Reads all MSDS' and possesses thorough knowledge of all oil and chemical labeling and
storage requirements.
8. Performs other related duties as directed by the director of Quality Assurance.
The responsibility in the material test laboratory is equivalent to that of a
degreed chemist.


P o s i t i o n  Q u a l i f i c a t i o n s :
MINIMUM EDUCATION
Bachelor's degree in engineering with emphasis on metallurgy. Master's of
Science degree preferred
MINIMUM EXPERIENCE/SKILLS 
At least 7 years of experience in manufacturing / Aero, steel mill, alloy mill, metallurgical lab  
Stong knowledge with Nadcap/ISO/IEC 17025 and AS9100 requirements/systems
Generates and revises internal material specifications, laboratory procedures/instructions and other
procedures as applicable per customer, industrial and Nadcap requirements
 
Experience with some of these or all testing ;  diagnostic equipment: Mechanical Testing Equipment, Metallurgical sample
preparation and evaluation equipment, Hardness Tester, Scan Electronic Microscope, X-Ray spectrum and other
inspection tools as applicable. NDT testing / Destructive testing
Interprets fracture features,microstructure and other metallurgical
features.
 Computer proficiency - MS Office, Excel,Word, database, testing related software,
etc.
 Composes letters, memorandums and other communication documents
 Reads and understands engineering CAD drawing.

LEVEL OF SUPERVISION None
For informational purposes only, the range of pay for this role is $75000 to $114500 US Dollar (USD) Salaried based on a variety of factors.  For informational purposes only, this role is eligible to participate in the Company's Quarterly Cash Bonus Plan, paid out at the quarterly bonus factor of 2X the Company's bonus multiple, based on the Company's performance in the applicable quarter
. Employees will receive 80 hours paid time off every year. Employees will also receive 10 paid holidays. Employees (and their families) are eligible to participate in the company's medical, dental, vision, and basic life insurance. Employees are eligible to enroll in the Company's 401(k) plan.
This requisition is closed to applications.